Soldier Honored: Stephen P. Downing II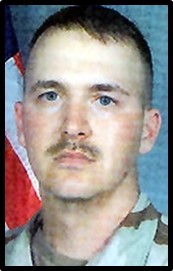 Dates:
Hometown:
Burkesville, Kentucky
Branch of Service:
Army
Rank:
Private First Class
Army Private First-Class Stephen P. Downing II, 30, of Waverly, Indiana was assigned to 2nd Battalion, 17th Field Artillery, Camp Hovey, Korea.   On October 28, 2004, while conducting combat operations in Ramadi, Iraq, his unit came under attack from small arms fire. PFC Downing died as a result of the injuries he suffered from the attack.

Prior to joining the Indiana National Guard in 1994, PFC Downing was an avid snow skier and raced off-road trucks professionally. He was known as a funny man with no enemies. Downing was a member of the Indiana Guard for seven years, but felt driven at age 29 to join the active Army forces. Members of his family told him they wished they could deploy in his place, but PFC Downing said, "No.  I don't want to be there, but it's my turn to protect you."

Downing was the 29th person from Indiana to die in the Middle East since the buildup for the invasion of Iraq began in early 2003.

Survived by his wife and two children, PFC Downing's daughter was a Folds of Honor Higher Education Scholarship recipient.