84 ELITE GOLFERS
HONORING AMERICAN HEREOS
The Patriot All-America Invitational
December 27th – December 31st, 2020
2019 Patriot All-America Champion
Georgia Tech University's Noah Norton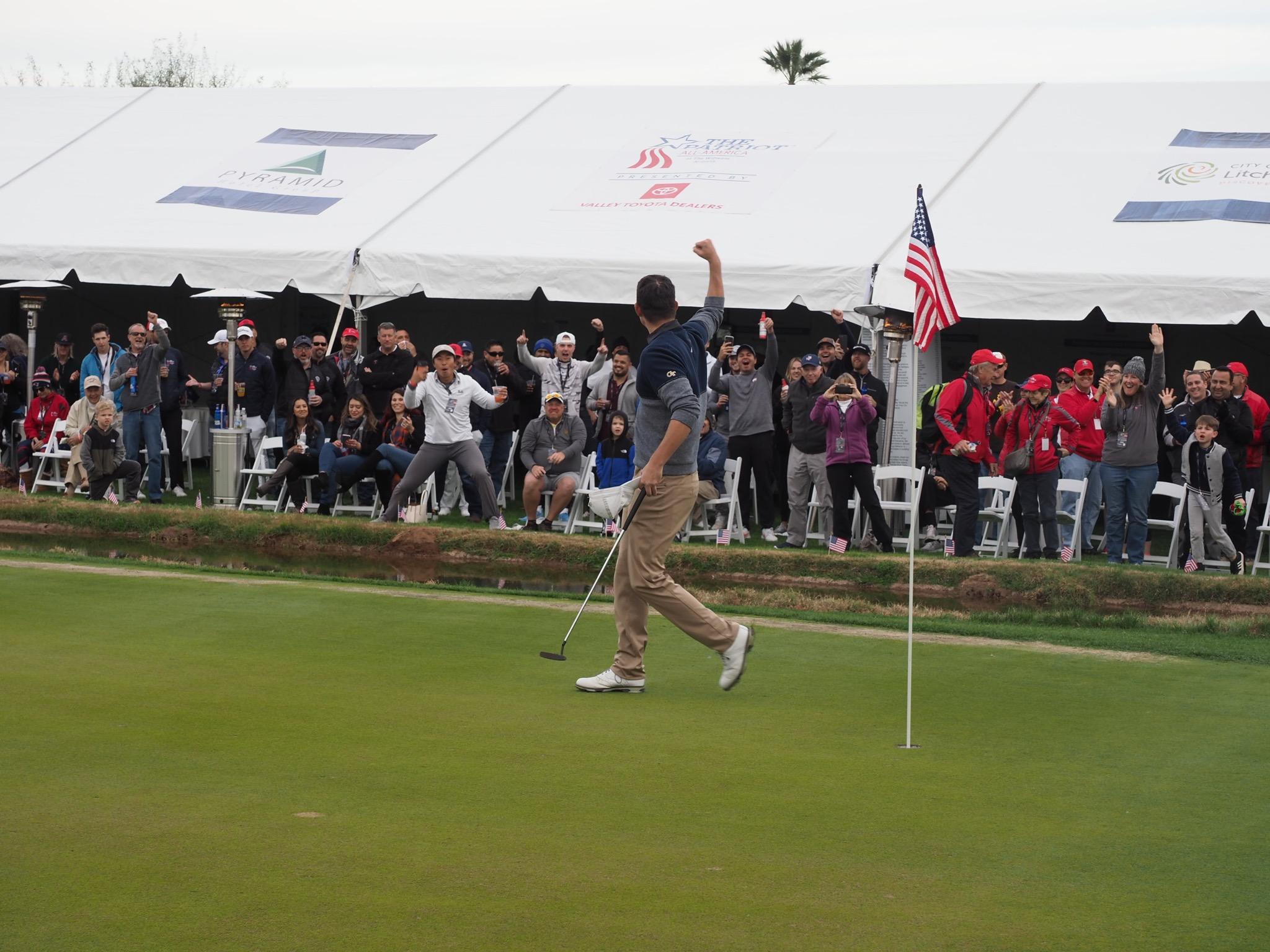 LITCHFIELD PARK, Ariz. (December 31, 2019) – As the sun began to rise, so did the hopes of three co-leaders and a past champion sitting one stroke back looking to become the first to hold the jet trophy again.  The pristine conditions at the Wigwam Golf Club could not provide a better round for the 9th Annual Patriot All-America presented by Valley Toyota Dealers.  The day was filled with numerous lead changes, chants, cheers, and an eruption of noise from the Wells Fargo 16th Skybox when Ford Clegg from Mississippi State University (honoring Army Sergeant First Class Lance H. Vogeler) hit a hole-in-one…
What is the Patriot All-America Golf Tournament?
In 2011 a one of a kind event was born – The Patriot All-America Invitational featuring the best of the best in collegiate golf from every NCAA division plus special invitees. Throughout the 54-hole championship, each participant honored a fallen or severely injured soldier by carrying a bag bearing the name of that individual.
This video takes you on the journey of  the emotional impact of honoring a soldier and the pressures of championship golf.
"This was a life-changing event for me. I will never think of golf the same way again. I feel so grateful for our soldiers."
Patrick Martinez
University of Michigan, 2014
A Patriot Story
It's stories like this that make this championship so special to all of us that are involved with it! Amazing young men learning about other amazing young men!