2022 patriot all-America countdown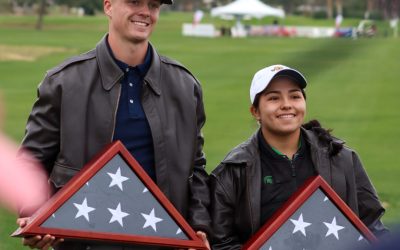 LITCHFIELD PARK, Ariz. – Michigan State University senior Valery Plata and Georgia Tech University senior Connor Howe went low in Friday's final...
read more
"This was a life-changing event for me. I will never think of golf the same way again. I feel so grateful for our soldiers."
Patrick Martinez
University of Michigan, 2014
A Patriot Story
It's stories like these that make this championship so special to all of us that are involved with it! Amazing young men learning about other amazing young men!