THUNDERBOLT INVITATIONAL
Because of the success of the Patriot All-America Invitational, which was started in 2011, the organizers decided to implement a second tournament to the Patriot lineup named The Thunderbolt. The inaugural playing of the Thunderbolt was December 27-31, 2022 at the Sterling Grove Golf & Country Club in Surprise, AZ. This addition was such a hit that the Thunderbolt has been added as an annual addition to the Patriot. The purpose of this added event is to accommodate those players that met the initial eligibility requirements, but did not make it into the Patriot.
The Thunderbolt consists of players that are currently enrolled in college and are:
ranked 200-400 on the WAGR Rankings;
PING Second, Third and Honorable Mention All-Americans from Divisions II, III, NAIA, and NJCAA;
AJGA Second Team and Honorable Mention All-Americans; and
any special Invitations granted.
All invitations are issued by the Golf Coaches Association of America.
An invitation the Thunderbolt does not preclude a player from later receiving an invitation to the Patriot All-America. Additionally, all golfers in the Thunderbolt field will be added to the alternate list for the Patriot.
Just like the Patriot, The Thunderbolt is a 54-hole stroke play competition. The top three finishers will receive invitations to the 2023 Patriot All-America Invitational.
This new addition to the Patriot was named The Thunderbolt, after the Air Force P-47 Thunderbolt.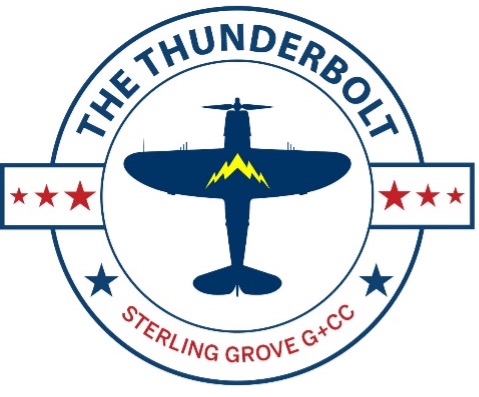 ABOUT THE AIRFORCE THUNDERBOLT
The Republic P-47 Thunderbolt is a World War II-era fighter aircraft produced by the American company Republic Aviation from 1941 through 1945. It was a successful high-altitude fighter, and it also served as the foremost American fighter-bomber in the ground-attack role.
Nicknamed the "Jug" (short for "Juggernaut") by its pilots, it was very tough to shoot down. Yet, because of its outstanding turbocharger, the P-47 had a service ceiling of over 40,000 feet—yet it was the heaviest single engine fighter of WWII. More than 15,600 Thunderbolts were manufactured between 1941 and 1945.
In the European Theater, P-47 pilots destroyed more than 7,000 enemy aircraft, more than half of them in air-to-air combat. They destroyed the remainder on very dangerous ground attack missions. The last Jug left the Air National Guard in 1954, but many other countries operated them for some years after that.
More than 15,000 Thunderbolts were built by Republic Aviation between 1941-1945, but only four remain flying today.
Click here to read more about the P-47 Thunderbolt