Soldier Honored: Dennis P. Hay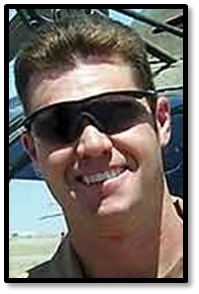 Dates:
August 29, 2005
Hometown:
Valdosta, GA
Branch of Service:
Army
Rank:
Chief Warrant Officer 2
Army Chief Warrant Officer 2 Dennis P. Hay, 32, of Valdosta, Ga., assigned to the 4th Squadron, 3rd Armored Cavalry Regiment, Fort Carson, Colo. On August 29, 2005,  he was behind the controls of his low-flying observation chopper just before sunset. CW2 Hay and his co-pilot were conducting observation maneuvers in their OH-58D Kiowa helicopter near Tel-Afar, Iraq, when they encountered small-arms fire from enemy insurgents. Although CW2 Hay's injuries were fatal, his co-pilot managed to wrestle the helicopter to the ground and was rescued by U.S. forces patrolling the area.

Originally serving his country in the Air Force for five years, CW2 Hay left to join the Army, where he became a Ranger and flew helicopters.  He also spent time serving as a Pararescueman during his career. CW2 Hay was serving his second tour of duty with the 4th Squadron, 3rd Armored Cavalry regiment out of Fort Carson, Colo. At the time of his death he was just shy of completing his ninth year as an Army helicopter pilot.

Awarded a Bronze Star for his actions during combat in Iraq, CW2 Hay also earned a Purple Heart. He is remembered as an adventurous man who put a priority on safety.

CW2 Hay is survived by his wife and two children, both of whom are Folds of Honor scholarship recipients.