Soldier Honored: Paul J. Flynn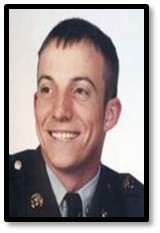 Dates:
Died August 22,2007
Hometown:
Whitsett, North Carolina
Branch of Service:
Army
Rank:
Chief Warrant Officer 2
Army Chief Warrant Officer 2 Paul J. Flynn, 28, of Whitsett, N.C., was assigned to the 4th Squadron, 6th U.S. Air Cavalry Regiment, Fort Lewis, Washington. He was serving as a UH-60 Black Hawk helicopter pilot under Operation Iraqi Freedom. He and 13 other servicemen were killed on August 22, 2007, when their helicopter crashed in Multaka, Iraq.

A graduate of Eastern Guilford High School, Paul Flynn joined the Army in 1997. After he joined as a Private, the Army saw potential and sent him to Warrant Officers Candidate Course / Army Aviator training. His father says his grades in aviation school ranked among the top in his class.

Flynn was on his first tour in Iraq. He had been in the Army 10 years and had been piloting helicopters for the final few years. When the helicopter crashed, SFC Flynn was either the pilot or co-pilot. Mechanical failure led to the downing of the aircraft, initial reports from the U.S. Central Command shoed.

Flynn is survived by his wife and son, who is a recipient of a Folds of Honor Children's Fund Scholarship.