Soldier Honored: David A. Wyatt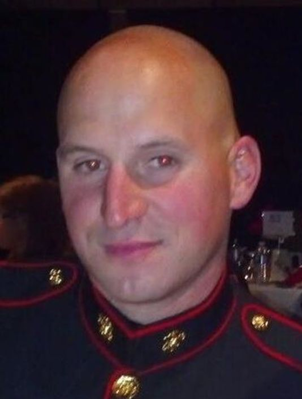 Dates:
Hometown:
Branch of Service:
Marine Corps
Rank:
Staff Sergeant
U.S. Marine Corps Staff Sergeant David A. Wyatt, born November 7, 1979, was assigned to Battery "M", 3rd Battalion, 14th Regiment in Chattanooga, Tennessee. He was killed on July 16, 2015 when a gunman opened fire on the Navy and Marine Support Center.

SSgt Wyatt graduated from High School in 1998 and attended Piedmont Community College in Morgantown, North Carolina, Arkansas Tech in Russellville, and MSU in Missoula, Montana. Following the events of 9/11, he decided to join the United States Marine Corps. This began an eleven-year career that led him to serve in multiple locations including California, North Carolina, Japan, Kuwait, and Korea. He served two tours in Iraq, from October 2007 to April 2008, and from October 2010 to May 2011 during one of the most violent periods of the U.S. military campaign there. He also served one term in Afghanistan.

After returning to the United States, SSgt Wyatt became a pillar of support to his comrades who returned home with physical or emotional scars. "He was a mentor and a leader to a lot of guys," said fellow Marine Matt Bein. "When you talk about selflessness, he would literally give you the last dollar in his wallet if you needed it."

SSgt Wyatt was posthumously awarded the Purple Heart and the Navy and Marine Corps award for non-combat heroism.

SSgt Wyatt's daughter is a Folds of Honor Scholarship recipient.