Soldier Honored: Frederick E. Pokorney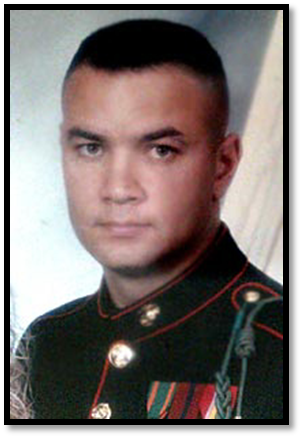 Dates:
Hometown:
Branch of Service:
Marine Corps
Rank:
First Lieutenant
USMC First Lieutenant Frederick E. Pokorney, Jr., 31, of Tonopah, Nevada, was assigned to the Headquarters Battery, 1st Battalion, 10th Marine Regiment 2nd Marine Expeditionary Brigade at Camp Lejune, North Carolina and served during Operation IRAQI FREEDOM.  On March 23, 2003, 1stLt Pokorney and six other Marines were killed when their unit was attacked near Nasiriyah, Iraq.

Friends and former teachers remember the 1989 graduate of Tonopah High school in Tonopah, Nevada as a shy, tall, strapping athlete who worked hard and fended for himself.  1stLt Pokorney enlisted in the Marines and enrolled in the ROTC program at Oregon State University in 1997 to become an officer. He majored in Anthropology and graduated in 2001. 1stLt Pokorney was awarded the Silver Star and Purple Heart for his service and sacrifice.

"I knew Fred and served with him for two years," Matthew M. Duran, a fellow Marine said. "He was so intelligent, tough, meticulous and really a larger than life man. He joined the Corps a little older than most do, so he was like the wise older Devil Dog, who everyone literally "looked up" to. He had a huge heart and cared deeply for his family.  If you met him, you would never forget him or want to.  He was the epitome of the post Marine."

1stLt Pokorney's daughter is a Folds of Honor Scholarship recipient.