Soldier Honored: Jason G. Defrenn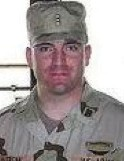 Dates:
Hometown:
Branch of Service:
Army
Rank:
Chief Warrant Officer 2
CWO-2 Jason Defren of Barnwell, SC was assigned to the 1st Battalion, 227th Aviation Cavalry Regiment, First Cavalry Division out of Fort Hood, and served during Operation IRQI FREEDOM. He was completing his third tour of duty when his Apache helicopter was forced down during combat operations in Tajr, Iraq. An airbase located 12 miles north of Baghdad, Tajr had been the scene of fierce insurgent fighting in the weeks surrounding the February 2, 2007 crash. The al-Qaida affiliated group, Islamic State of Iraq, claimed responsibility for shooting down the aircraft, which exploded in a hail of gunfire. CWO-2 Defrenn and one other American serviceman were killed in the attack.

CWO-2 Defrenn's wife, Jennifer was just weeks away from delivering the couples' fourth child when news of Jason's death reached them. He had planned to be on a flight home in 14 days to assist with the birth and to care for their three other children. The severe stress following the tragic news caused Jenny's body to go into shock and baby Christopher Andrew was delivered 12 days early. Tempted to change the previously agreed upon name to Jason in honor of the father the newborn would never know personally, she decided to honor her husband's request and leave it as they had decided.

Jennifer Defrenn is a Folds of Honor scholarship recipient.