Player: Nick Costello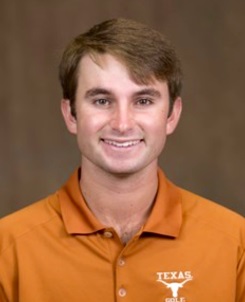 Hometown:
Austin, Texas
University:
The University of Texas at Austin
Area of Study:
Liberal Arts/Economics
Expected Graduation:
2020
Soldier Honored:
Brian R. Bates Jr.
Current Rankings

WAGR – 2,831           SPWAR – 4,475

Collegiate Golf Highlights

Qualified for his first collegiate tourney – The Fighting Illini Invitational held at Olympia Fields Golf Club, finishing in 75th place.

Junior Golf Highlights

In the summer of 2016, Nick was ranked 216th overall and 51st for the class of 2016 according to Golfweek.  He played in consecutive U.S. Junior Amateur Championships in 2014 and 2015.  He also played frequently on the American Jr. Golf Association (AJGA), Legends Jr. Golf Tour (LJGT) and Texas Jr Golf Tour (TJGT) during his junior career and posted nine top-10 finishes, including the LJGT Texas State Championship (2016 & 2015), the Southern Junior (2016), and the AJGA Insperity Invitational (2015).  Nick was a Honor Roll member of the 2015 AJGA Scholastic Jr. All America Team and also raised over $1,600 for AJGA's Birdies for Charity in 2015.

Nick played for three years on the varsity squad at Westlake High School (Austin, TX) under Coach Callan Nokes.  He was a member of the team that finished 1st, 2nd and 3rd in the Texas UIL State Championship in consecutive years, as well as winning their District and Regional titles in all three years.  Nick had twelve top-10 finishes during his career and two 1st place finishes, including District (2015).  He also received various academic awards while participating on the golf team over his four years in high school.