Soldier Honored: Darrell C. Lewis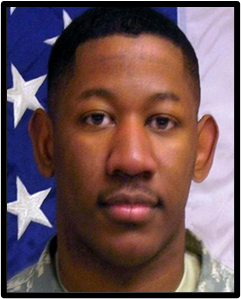 Dates:
Died June 23, 2007
Hometown:
Washington, District of Columbia
Branch of Service:
Army
Rank:
Captain
Army Captain Darrell C. Lewis, 31, of Washington, D.C., was assigned to the 1st Brigade, 1st Infantry Division out of Fort Riley, Kansas.  On June 23, 2007, while serving during Operation Enduring Freedom, CPT Lewis died of wounds he suffered during a small arms attack in Vashir City, Afghanistan.

CPT Lewis showed no fear when walking down dangerous streets, and from an early age he rode buses across town to schools outside the neighborhood. He was awarded a scholarship to Washington Ethical High School, where he excelled in track, and earned another scholarship to attend Wittenberg University, where he learned Japanese and Chinese.

After graduating college, he joined the Army as an officer, rising to captain.  He entered the Army Reserve in June 2002 and served in Georgia and Washington state, then completed a two-year tour in South Korea. He would then deploy with the 1st Inf. Div. transition team in January 2007.

In Afghanistan, Lewis called home Sundays, often connecting his D.C. relatives with his new wife, Elizabeth, and infant son, Rashawn, who lived in San Antonio. Lewis also had a daughter, Taylor.

CPT Lewis's son is a recipient of the Folds of Honor Scholarship.