Soldier Honored: Kenneth W. Bennett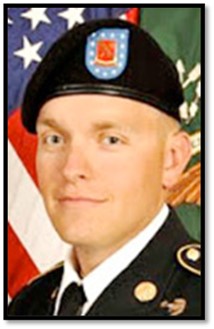 Dates:
Died November 10, 2012
Hometown:
Glendora, CA
Branch of Service:
Army
Rank:
Staff Sergeant
Staff Sergeant Kenneth W. Bennett, 26, of Glendora, California was assigned to the 3rd Ordnance Battalion, Join Base Lewis-McChord, Washington. On November 10, 2012, while serving during Operation Enduring Freedom, SSG Bennett died from injuries he sustained from an improvised explosive device that he was attempting to defuse.

SSG Bennett joined the Army in 2004. In 2006, SSG Bennett arrived at the Explosive Ordnance Disposal (EOD) Basic School in Florida. Back in Washington, SSG Bennett met and married his wife, Mandi. He received many awards for his service. Bronze Star, Meritorious Unit Commendation, Afghanistan Campaign Medal, NATO Non-Art 5 ISAF Medal, Defense Meritorious Service Medal, Army Commendation Medal (2010), Afghanistan Campaign Medal, Army Overseas Service Ribbon (2010), Army NCO Professional Development Ribbon, Global War on Terrorism, Army Service Ribbon, National Defense Service Medal, Army Overseas Ribbon (2012), Army Good Conduct Medal, and Purple Heart. SSG Bennett wore an EOD patch on his uniform with prestige; a man with an extraordinarily rare soul who was willing to sacrifice the ultimate price for allegiance.

He was an amazing father. He loved fishing with his family, 4-wheeling and going out on the sand rail. SSG Bennett's wife, Mandi became pregnant with their second child just before his third deployment and just before setting off again, his eldest, Lila, told her daddy, "No bye bye. Don't go away." He replied, "One more time, honey." Sadly, SSG Bennett never returned from his third deployment and never got the joy of finding out that he was going to have a son.

Both of SSG Bennet's children are Folds of Honor Scholarship recipients.