Soldier Honored: Shaun M. Mittler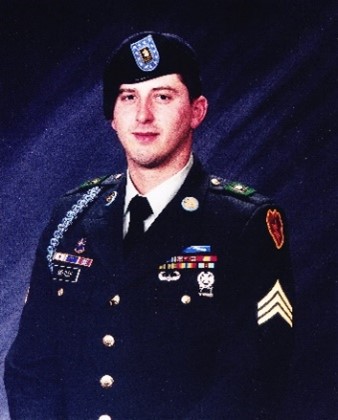 Dates:
Hometown:
Branch of Service:
Army
Rank:
Staff Sergeant
Staff Sergeant Shaun M. Mittler, 32, of Austin, Texas, was assigned to the 1st Battalion, 327th Infantry Regiment, 1st Brigade Combat Team, 101st Airborne Division (Air Assault) at Fort Campbell, Ky., and served during Operation Enduring Freedom. On July 10, 2010, Staff Sgt. Mittler was killed when his unit was attacked in Konar, Afghanistan.

A graduate of Oak Park High School, Staff Sgt. Mittler served two tours of duty during Operation Iraqi Freedom, served at Camp Casey in South Korea, completed jungle training in Panama and trained in Thailand. Staff Sgt. Mittler's awards and decorations included the Noncommissioned Officer Professional Development Ribbon, the Army Service Ribbon, the Overseas Service Ribbon, the Combat Infantry Badge, the Expert Infantry Badge and the Air Assault Badge, in addition to being promoted to Staff Sergeant and awarded Purple Heart and Bronze Star medals posthumously.

Staff Sgt. Mittler loved sports, camping, spending time with his family and the outdoors. His father said his son wanted to go back to school with the goal of advancing in the Army. "I am going to miss seeing his smile," his father said. "He just lit up a room when he walked in. Everyone was his friend."

"My dad was a family first man," Staff Sgt. Mittler's daughter said. "He loved to play baseball, hang out with my cousins, always kind and generous."

Staff Sgt. Mittler's daughter is a Folds of Honor Scholarship recipient.