Soldier Honored: Michael K. Clark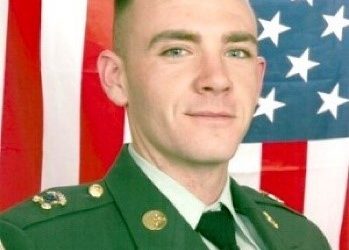 Dates:
Hometown:
Branch of Service:
Army
Rank:
Sergeant
Sergeant Michael K. Clark, 24, of Sacramento, Calif., was assigned to the 1st Battalion, 8th Infantry Regiment, 3rd Brigade Combat Team, 4th Infantry Division at Fort Carson, Colo., and served during Operation Iraqi Freedom. On October 7, 2008, Sgt. Clark was killed when he encountered small arms fire while on dismounted patrol in Mosul, Iraq.

A 2000 graduate of Amador High School, Sgt. Clark joined the Army in 2004 shortly after his son was born so he could serve his country and give his family a better life. Shortly after returning home from his first deployment in 2006, Sgt. Clark shattered his hip in a motorcycle accident. He refused to let this prevent him from returning to his men, and in early 2008, he returned to Iraq for a second tour of duty. Two months into this deployment, Sgt. Clark pulled four soldiers from an armored vehicle that had been hit by explosives. In addition to this heroic event, Sgt. Clark found out he had been accepted to Army Ranger School. He received two Army Commendation Medals and other decorations.

Sgt. Clark loved to ride dirt bikes, enjoyed snowboarding, mountain biking, and owned a custom-built motorcycle and a 1986 Mustang GT. "He loved to go fast," said his mother. "My son loved life with a passion. He had so much energy and life."

Sgt. Clark's wife and son are Folds of Honor Scholarship recipients.