Soldier Honored: Christopher M. Allgaier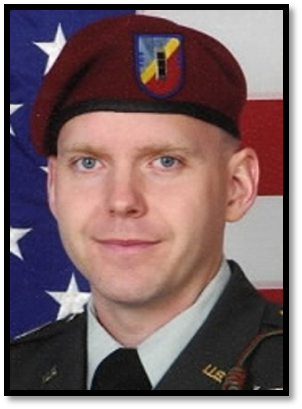 Dates:
Hometown:
Branch of Service:
Army
Rank:
Chief Warrant Officer
Army Chief Warrant Officer 3 Christopher M. Allgaier, 33, of Middleton, Missouri, was assigned to the 3rd General Support Aviation Battalion, 82nd Brigade Combat Team, 82nd Airborne Division in Fort Bragg, North Carolina and served during Operation ENDURING FREEDOM.  On May 30, 2007, CW3 Allgaier and four other soldiers died when their CH-47 Chinook helicopter crashed due to enemy fire. The crash occurred on the first day of a new joint NATO-Afghan operation to force Taliban fighters out of parts of Afghanistan's Helmand Province.

CW3 Allgaier graduated with highest honors from Omaha Creighton Prep High School in 1991. He earned his bachelor's degree in Aeronautical Administration from St. Louis University in 1995 and a master's degree in Aeronautical Science from Embry-Riddle Aeronautical University in 2001. CW3 Allgaier enlisted in the U.S. Army in 1995. He was awarded the Purple Heart, Army Commendation Medal, Army Achievement Medal, and Army Good Conduct Medal.

"Chris was the epitome of leading by example, and he didn't even know it," Rev. Donald Shane said during the funeral.  "Chris died because he believed in freedom. He believed in our country."  "I know that he was kind and loving." his daughter said.  "He gave me and my sisters the opportunity to do everything we wanted.  He used to tell us, 'You do the right thing for the right reason' and it still resonates with me today."

All three of the Allgaier children are Folds of Honor Scholarship recipients.