Soldier Honored: David I. Lyon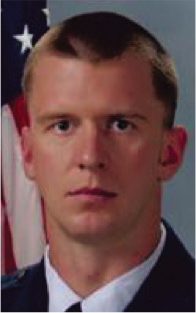 Dates:
Hometown:
Branch of Service:
Air Force
Rank:
Captain
Air Force Captain David Lyon, 28, grew up in Sandpoint, Idaho and was a member of the 21st Logistics Readiness Squadron at Peterson Air Force Base. Serving a year-long deployment to Afghanistan during Operation ENDURING FREEDOM, he was performing a combat advisory mission with Afghan National Army Commandos and working with the Combined Joint Special Operations Task Force-Afghanistan. On December 27, 2013 Capt. Lyon was killed when a suicide car-bomb was detonated near his convoy.

Lyon, a 2008 Air Force Academy graduate, was a three-year letter winner for the Falcons' track and field team and served as a team captain during the 2007-08 season.

"My memories of Dave are not how far he threw, or any honors he received, but of his character and leadership," Air Force track and field head coach Ralph Lindeman said. "A fearless and intense competitor, Dave was one of the nicest young men I can ever remember coaching in my 24-plus years at USAFA. …He was one of the most outstanding team captains we've ever had here during my tenure. Dave was the epitome of a 'warrior and winner.'"

Capt. Lyon's legacy was honored when, On January 14, 2015.
the Air Force and Navy conducted an official ceremony for the naming of a new Motor Vessel after Capt. Lyon. This tradition of naming ships after heroes binds the country to the military and acts as a living representative of American values.