Soldier Honored: Andrew T. Britton-Mihalo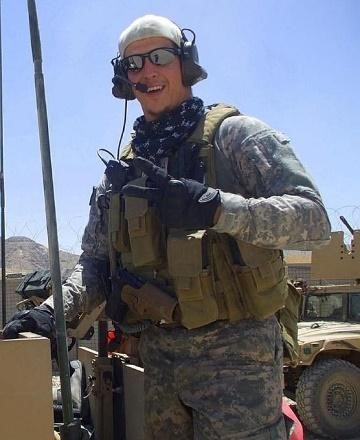 Dates:
Hometown:
Branch of Service:
Army
Rank:
Staff Sergeant
Army Staff Sergeant Andrew T. Britton-Mihalo, 25, of Simi Valley, California, was assigned to 2nd Battalion, 7th Special Forces Group, Eglin Air Force Base in Florida and served during Operation ENDURING FREEDOM. On April 25, 2012, SSG Britton-Mihalo died of injuries caused by small-arms fire in Kandahar province, Afghanistan.

SSG Britton-Mihalo graduated from Royal High School in Simi Valley, California and enlisted in the U.S. Army in 2005.  Military life seemed to suit him. After a few years, he made the cut to become a commander and from there, he advanced to the special forces battalion. Along the way, he was promoted to sergeant. In 2008, he earned the coveted "Green Beret" as a Special Forces communications sergeant. SSG Britton-Mihalo's awards and decorations include the Bronze Star medal, two Purple Hearts, Joint Service Achievement medal, two Army Good Conduct medals, National Defense Service medal, two Afghanistan Campaign Medal-Campaign Stars, Global War on Terrorism Expeditionary medal, and the Global War on Terrorism Service medal for his service and sacrifice.

"The first thing anyone says about him is that 'he is the toughest guy I have ever met' and 'he is the nicest guy I have ever met,'" wrote his brother, TJ Mathias. "Only Andrew could earn both of these compliments at the same time!"

SSG Britton-Mihalo's wife, Jesse, a fellow Special Forces soldier, is a Folds of Honor Scholarship recipient.