Soldier Honored: Brock A. Beery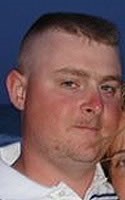 Dates:
Hometown:
Branch of Service:
Army
Rank:
Staff Sgt.
Army Staff Sergeant Brock Beery of White House, Tennessee was driving a fully armored light medium tactical vehicle when he encountered an IED followed by enemy small arms fire during combat operations near Habbaniyah, Iraq, about 80 miles west of Baghdad. He was assigned to the 2nd Battalion, 123rd Armor Regiment, Kentucky National Guard, Bowling Green, Kentucky. He died on March 23, 2006, while serving during Operation Iraqi Freedom. He was 30 years old.

"Brock was a loving husband and a devoted dad. He enjoyed his family, off road four wheeling adventures, collecting guns and hunting. He was devoted to the business of taking care of his soldiers and meeting their needs," said his wife.  Brock Beery was a native of Warsaw, Indiana. He had previously toured in Egypt with the Indiana National Guard and Bosnia with the Kentucky National Guard.  He was posthumously awarded the Bronze Star Medal, the Purple Heart, the Kentucky Distinguished Service Medal as well as other distinguished medals and awards.



He is survived by his wife and daughter.  His daughter is a Folds of Honor Scholarship recipient.