Soldier Honored: Philip A. Murphy-Sweet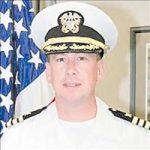 Dates:
Hometown:
Branch of Service:
Navy
Rank:
Cmdr.
U.S. Navy Commander Philip A. Murphy-Sweet of Caldwell, Idaho, operationally assigned to Joint Contracting Command, Multi-National Force-Iraq was deployed from his permanently assigned command of Naval Inventory Control Point, Mechanicsburg, Pennsylvania.  On April 7, 2007, CDR Murphy-Sweet was killed in an improvised explosive device attack while traveling in Baghdad. He was 42 years old.

A father of three children, CDR Murphy-Sweet made funny faces at his younger daughter from work via Webcam. He asked his son to keep him up to date on the latest gadgets, and he discussed the trials of middle school life with his older daughter.  "He led a balanced life. He was one of those rare individuals who could take on the most challenging assignments and still maintain his personal life and keep his family as the top priority in his life," said RADM Michael S. Roesner.  "Phil was a great guy. He gave everything 110 percent," said Dr. Mark Michaud, a family friend. "He was a great Naval officer, a great father, and had so many plans for the future."

CDR Murphy-Sweet's daughter is a past recipient of the Folds of Honor Higher Education Scholarship.