Soldier Honored: Kenneth E. Locker Jr.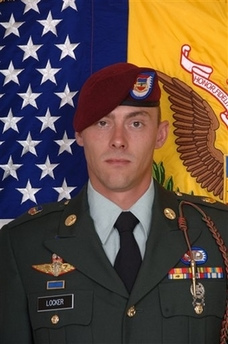 Dates:
Hometown:
Burwell, Nebraska
Branch of Service:
Army
Rank:
Sergeant
Posthumously promoted to Staff Sergeant, Kenneth E. Locker Jr., 28, of Wakefield, Nebraska, was assigned to the 82nd Airborne Division in Sadah, Iraq. He and nine others were killed on April 23, 2007, in a suicide truck bombing.

Born and raised in Burwell, Nebraska, Locker enlisted in the military in 1997 while he was still in high school. He spent three years in the Army, then two years in the National Guard before re-enlisting in the Army. Locker was injured in Iraq in the fall of 2006 by a land mine and was awarded a Purple Heart.

Locker was an outdoorsman who loved hunting, fishing and his family. He lived by the motto, "Life is but a dream, make it whatever you wish." He left behind two sisters and three children.