Soldier Honored: Lance P. Sijan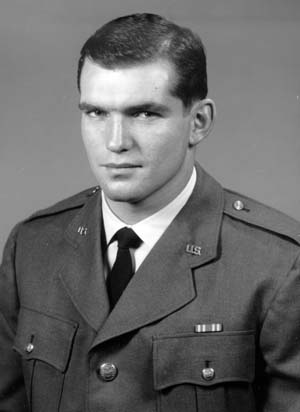 Dates:
Hometown:
Milwaukee, Wisconsin
Branch of Service:
Air Force
Rank:
Captain
Capt. Lance Peter Sijan, 25, was the first Air Force Academy graduate to be awarded the Medal of Honor. On Nov. 9, 1967, then-Lt. Sijan ejected from his stricken F-4 over Laos and managed to avoid capture for 45 days. This is all the more remarkable considering the injuries Sijan sustained on impact-a broken leg, a skull fracture, and a badly mangled right hand.



Because he'd lost his survival kit, Sijan was unable to signal to rescue craft that attempted to locate him in the deep Laotian jungle. He did manage to push himself, inches at a time, to an open area, where he lost consciousness. This turned out to be the Ho Chi Minh trail. When Sijan awoke, he was in a NVA road camp. He attempted to escape there, but was recaptured.



Sijan, of Milwaukee, Wisconsin, graduated from Bay View High School. Immediately after his graduation he attended the Naval Academy Preparatory School at the U.S. Naval Training Center, Bainbridge. After completion of the program, he gained an appointment to the U.S. Air Force Academy at Colorado Springs, Colorado. He played on the academy's football team for three years, but quit the team in his final year to concentrate on his studies. Graduating in 1965, he was awarded a second lieutenant's commission and began pilot training. After its completion, he was assigned to the 480th Tactical Fighter Squadron, 366th Fighter Wing, stationed at Da Nang Air Base,. He flew as a pilot and systems officer in an a F-4 Phantom.



Lt. Sijan was promoted posthumously to Captain on Jun. 13, 1968. Sijan's heroism and courage brought him numerous honors. The United States Air Force created the Lance P. Sijan Award, recognizing individuals who have demonstrated the highest qualities of leadership in their jobs and in their lives. It has become one of the U.S. Air Force's most prestigious awards.