Player: Palmer Jackson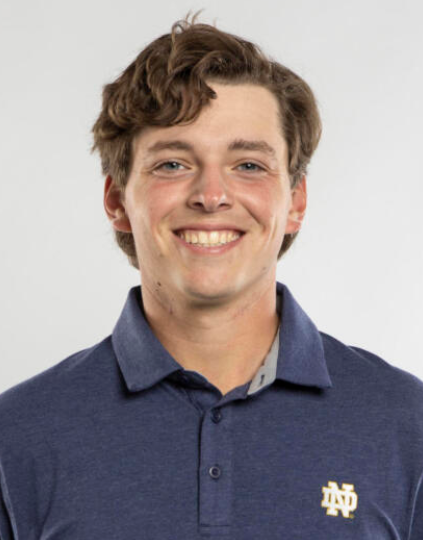 Hometown:
Murrysville, PA
University:
University of Notre Dame
Area of Study:
Finance
Expected Graduation:
2023
Soldier Honored:
Todd M. Siebert
Was 1-of-the-5 regular Irish lineup members in the fall whom spearheaded the record breaking four tournament title wins in five events and a top-10 national ranking...Contributing member to the 2019-20 squad who set a new program record for season stroke average with 282.26 strokes per round....Nominee for the 2020 Phil Mickelson Award, which recognizes college golf's top freshman...Recorded the second lowest season stroke average in program history with 70.79 strokes/round. Played in all 19 possible rounds....Led the team with six top-25 finishes, three top-10s and two top-fives....Won his first collegiate individual title at the Quail Valley Intercollegiate after firing off a 16-under par (200), which set a new program 54-hole record. It also set a new Quail Valley record as well. Jackson sealed the team tournament title with a birdie on the 18th...In addition, Jackson's second round 66 (-6) at Quail Valley marked a career low round – also tied the sixth lowest round in program history...Finished 14-under par overall on the year with a 211.83 tournament average....Counted 18-of-19 rounds toward the team score....Tallied eight total rounds under-par and six rounds at even-par....Averaged just 7.0 strokes behind the tournament leader on the season....Posted the best run at the U.S. Amateur by a Notre Dame golfer in over 79 years, tying Tom Veech's run to the quarterfinals back in 1950. Jackson's run included knocking off Stanford national champion and 2018 U.S. Amateur semifinalist Isaiah Salinda, two-up.