Player: Trevor Ullestad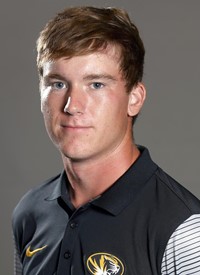 Hometown:
Jewell, Iowa
University:
University of Missouri
Area of Study:
Expected Graduation:
2018
Soldier Honored:
Thomas Crowell
JUNIOR (2016-17):



Has played in all four of Mizzou's competitive events to start his Division 1 career.


Has recorded one top-10 finish, at the Jackrabbit


Invitational, and one top-5 finish, at the Turning Stone Intercollegiate.


Has four rounds under par, and two events under par.


Is averaging 74.1 strokes a round.


Shot two 213s, at the Turning Stone Intercollegiate and the Jackrabbit Invitational, to set a career low.


Also shot 70s at both the Turning Stone and the Jackrabbit Invitational, setting a career 18-hole low.


JUNIOR COLLEGE:


Spent his freshman and sophomore years of college at Indian Hills Community College.


Won an NJCAA title with IHCC as a freshman, being named an All-American in the process.


Tied for 16th at the event.


Finished 3rd place overall at the NJCAA Championships as a sophomore. IHCC finished 4th at the event.


Was awarded the Jimmy Russell Award, given to the NJCAA's most outstanding student athlete.


Chose to transfer to play at Mizzou to finish out his college eligibility.