Past Champions - Thunderbolt Division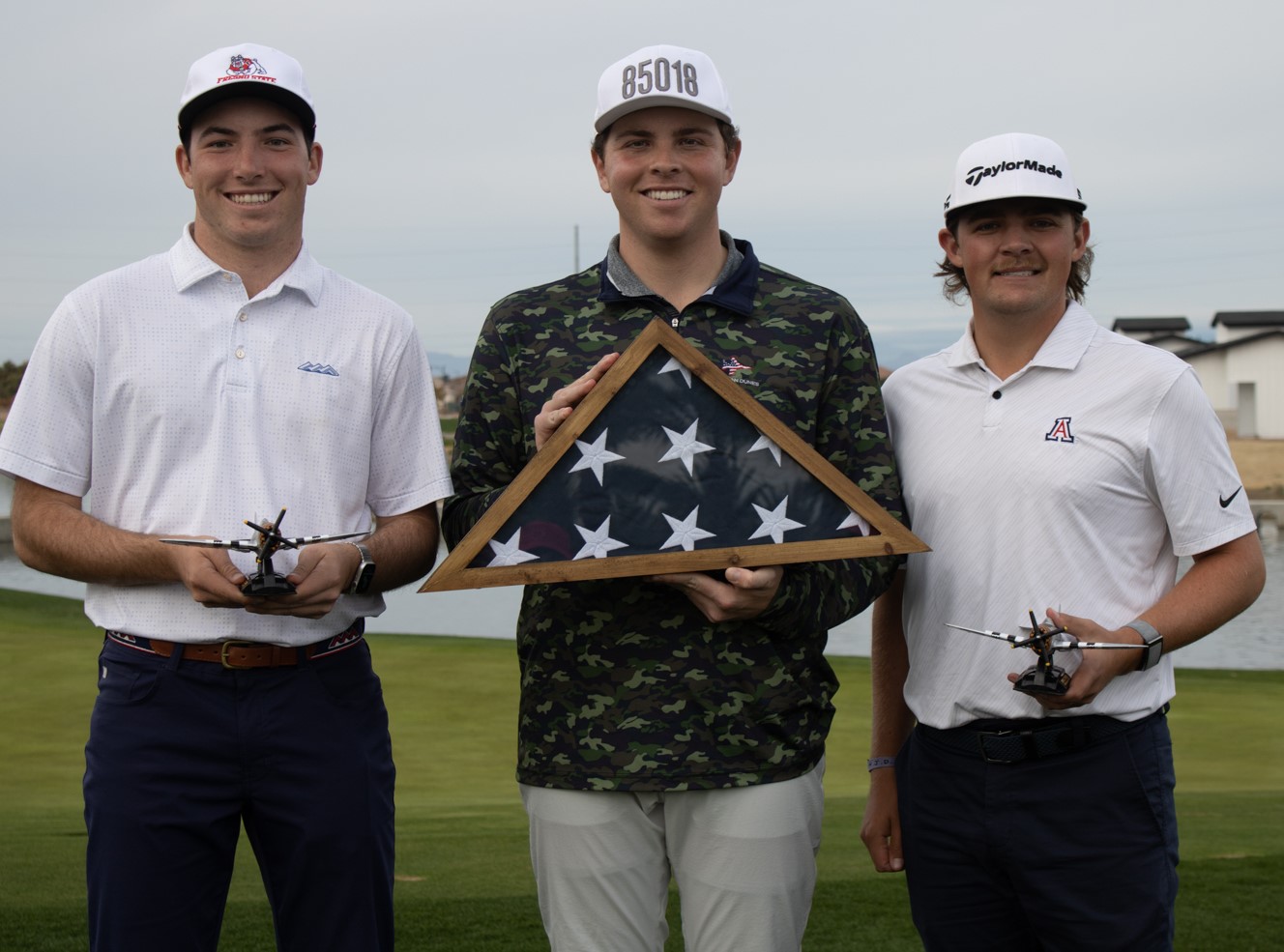 Left to right: Joseph Lloyd, Chaz Aurilia, Calvin McCoy
Chaz Aurilia, 2022 Thunderbolt Champion
University of Arizona senior Chaz Aurilia won the inaugural Thunderbolt Division of the Patriot All-America Invitational at Sterling Grove Golf + Country Club in Surprise, Ariz. 
Aurilia and Joseph Lloyd of Fresno State shot the same score for the three straight rounds, both firing 68-66-69 to finish the 54-hole event at -13 overall, three shots ahead of Aurilia's Arizona teammate Calvin McCoy. On the second playoff hole, Aurilia made a 20-foot birdie putt to put the pressure on Lloyd. On the opposite side of the green, Lloyd's 18-footer lipped out, leaving the Scottsdale native with his hands on his hips in disbelief. 
Although Thunderbolt participants do not receive and carry a golf bag with the name of a fallen soldier, they are presented with a story card describing the life of one of the soldiers being honored. Aruilia carried the tag of Army Chief Warrant Officer 2 Douglas Vose III on his golf bag.