Past Champions - Patriot Women's Division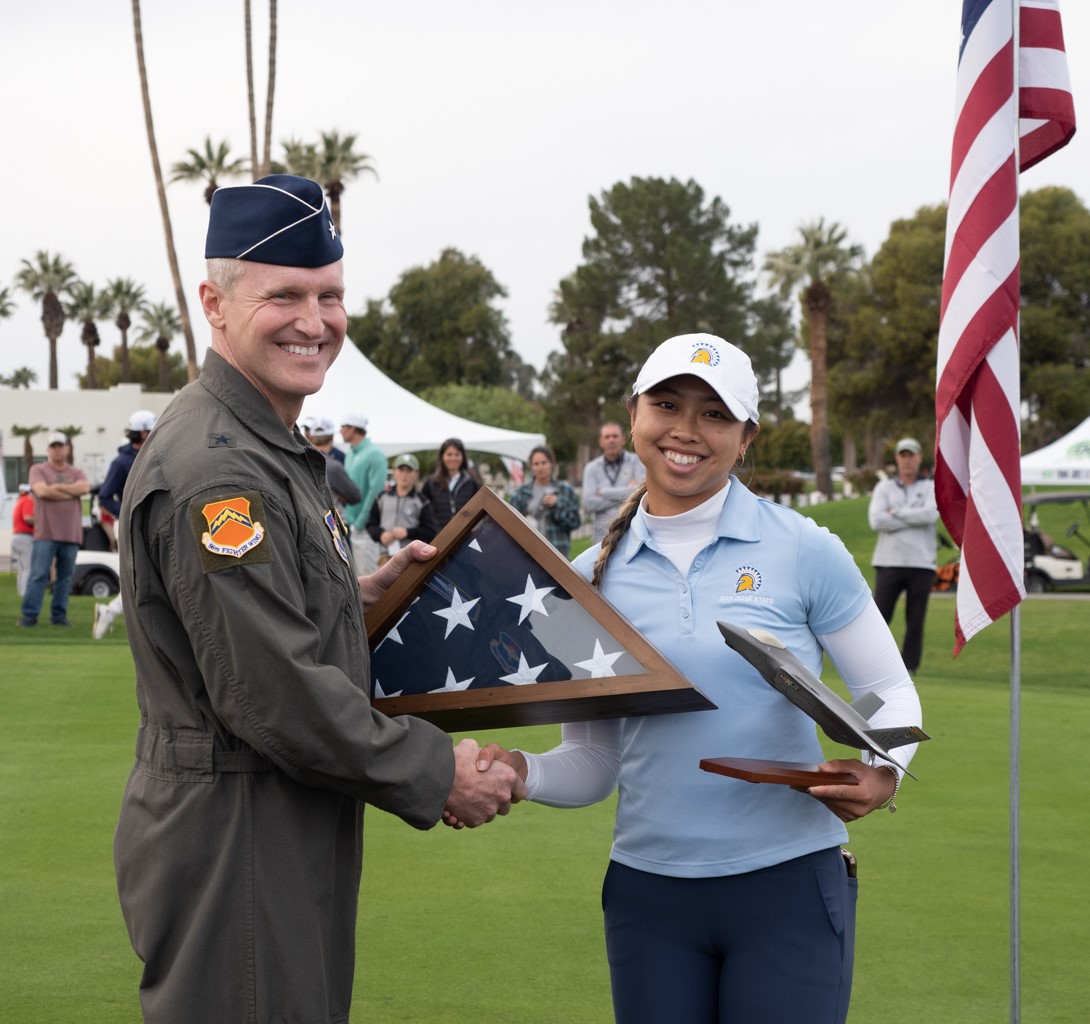 Antonia Malate, 2022 Women's Division Champion
San Jose State University graduate student Antonia Malate won the 2022 Patriot All-America Women's Division. Malate finished 54 holes of play tied for the lead with Arizona State University's Grace Summerhays and Emma McMyler of Xavier University at -9 overall.
The 36-hole leader Summerhays was eliminated from the playoff after a par on the first playoff hole (hole 18 of the Blue Course) fell short of the birdies made by Malate and McMyler. The duo would each birdie the next two playoff holes (both hole 18) before each reaching the 18th green in two on the fourth extra hole. McMyler just missed her 25-foot putt, while Malate buried her left-to-right 20-footer for eagle and the F-35 Lightning II Patriot All-America trophy.
Malate honored Army Sergeant Jose Regalado throughout the tournament.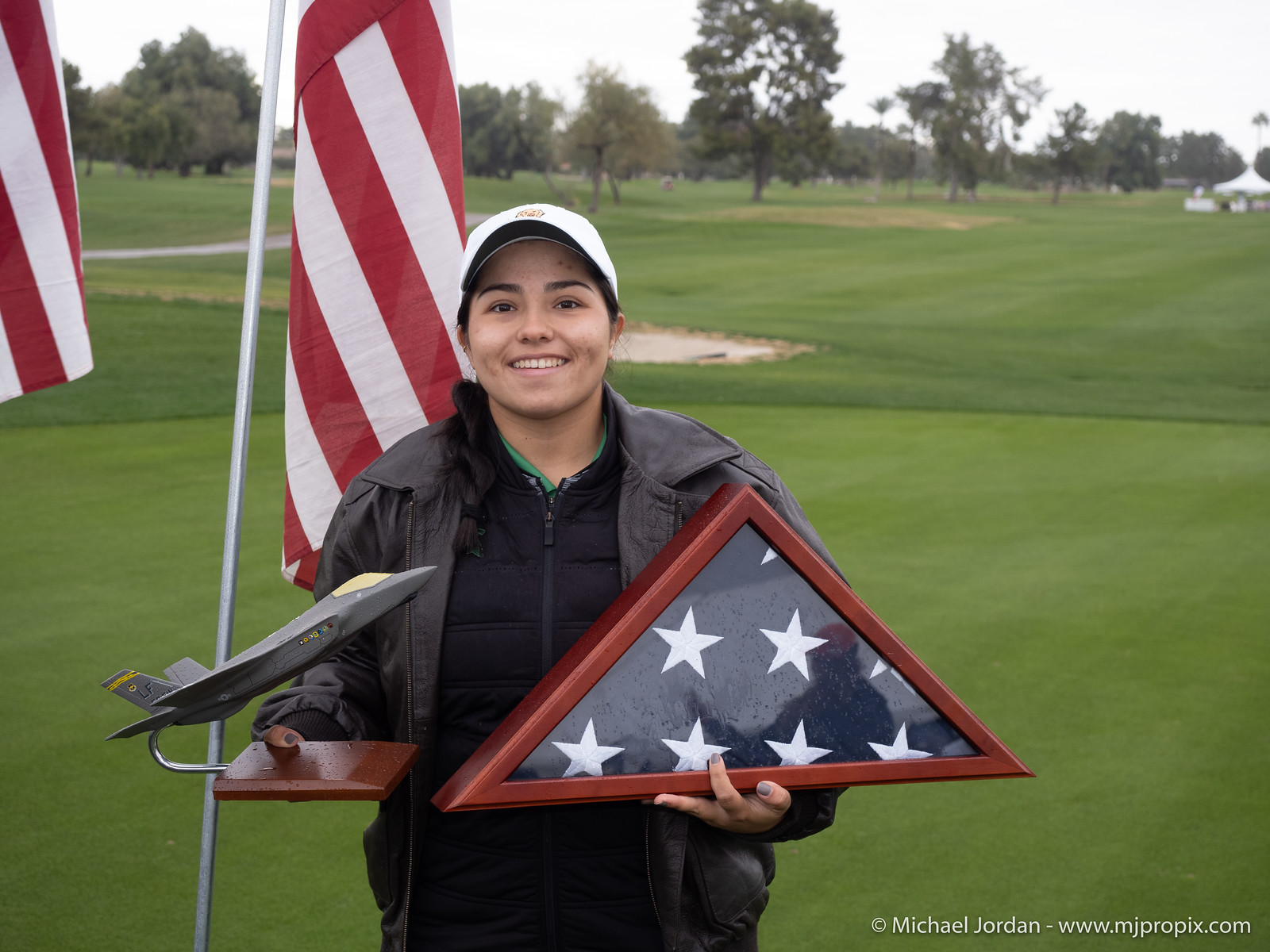 Valery Plata, 2021 Women's Division Champion
Michigan State University senior Valery Plata went low in Friday's final round of the 11th annual Patriot All-America to win the inaugural women's division championship. Plata birdied 18 for a -4 (66) to finish off a three-shot win at -12 overall on The Wigwam Golf Club Blue Course.
"It feels really special – I'm just really happy to be able to get it done," said Plata, a native of Floridablanca, Colombia, and a former Big 10 Player of the Year. "It was a hard day today at the beginning so I'm just happy that things worked out my way today."
Plata honored Army Sergeant 1st Class David J. Todd throughout the tournament.