Soldier Honored: Troy L. Gilbert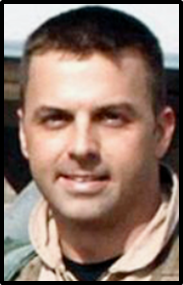 Dates:
Died November 27, 2006
Hometown:
Litchfield Park, Arizona
Branch of Service:
U.S. Air Force
Rank:
Major
U.S. Air Force Major Troy L. Gilbert, 34, of Litchfield Park, Arizona was assigned to the 309th Fighter Squadron, Luke Air Force Base, Arizona. On November 27, 2006, while serving during Operation Iraqi Freedom, Maj Gilbert died when his F-16C fighter crashed about 20 miles northwest of Baghdad.

Shortly after graduating from Texas Tech in 1993, he got into Officer Training School at Maxwell Air Force Base, Alabama. After completing F-16 training, Maj Gilbert was assigned to the 555th Fighter Squadron at Aviano AB, Italy, in May 2001. He returned to Luke in 2004 as an instructor. He also took on the additional duty of being an advance agent for President George W. Bush's presidential aircraft and an executive officer for Rand who commanded the 56th Fighter Wing at Luke. In 2006, Maj Gilbert was assigned to the 309th Fighter Squadron at Luke and volunteered to deploy to Iraq with Rand. In 2006, on the day his F-16C fighter crashed, by the time the clash ended, and U.S. troops made it to the crash scene, Maj Gilbert was gone. U.S. officers had seen, via a video feed from a drone far above, al Qaeda fighters pull his body from the wreckage, roll it up in a carpet, and stash it inside a truck. Since that day, Maj Gilbert had come home twice, but only in pieces. However, on August 28, 2016, an Iraqi tribal leader told a U.S. military adviser that his tribe had the remains and flight gear -- including the flight suit, flight jacket and parachute harness of a downed U.S. pilot. A week and a half later, AFMES confirmed Maj Gilbert's identity through DNA testing. The tribal leader then turned over Gilbert's remains to U.S. forces and Maj Gilbert was buried in Arlington National Cemetery for the third time. Maj Gilbert was posthumously awarded the Distinguished Flying Cross with valor device for his actions.