Soldier Honored: Casey E. Howe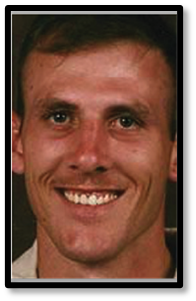 Dates:
Hometown:
Deford, Michigan
Branch of Service:
Army
Rank:
Sergeant First Class
Sergeant First Class Casey E. Howe, 32, of Dedford, Mich., was assigned to the 3rd Battalion, 314th Field Artillery Regiment, 2nd Brigade, 78th Division, Fort Drum, N.Y., and was on his second tour of duty in Iraq. A 14-year Army veteran, SFC Howe was part of a convoy headed to join an Iraqi contingent during combat operations near Rustimayah, Iraq when an improvised explosive device detonated near his Humvee and killed him

A graduate of Cass City High School, SFC Howe enjoyed camping, playing horseshoes, fishing and hunting. He was a four-year member of the high school wrestling team and was team captain his senior year. Howe joined the Army after attending Soumi College and was on his second tour in Iraq. The Army suited his energetic personality, according to family and friends. SFC Howe's father said his son questioned why he was sent back to Iraq the second time, but also said his son loved being in the military.

SFC Howe is survived by his wife and four children, one of whom is a Folds of Honor Higher Education scholarship recipient.