Soldier Honored: Tyrone S. Woods, Sr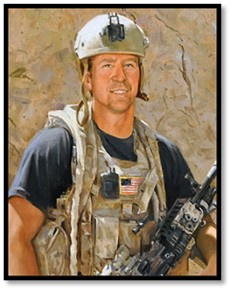 Dates:
Died September 12, 2012
Hometown:
Portland, OR
Branch of Service:
Navy
Rank:
Senior Chief Petty Officer
Retired Navy SEAL, Tyrone Woods, 41, of Portland, OR, was working on a private security detail for the U.S. State Department in Benghazi, Libya, when the U.S. Embassy and CIA annex came under attack.  Sr. CPO Woods and SEAL teammate Glen Doherty, saved the lives of thirty staff when they took up arms to protect the facilities as they were attacked by insurgents.  Around 5 a.m. insurgent activity took the form of mortar fire bursts directed at the annex roof.  It was during this 11 minute attack that both Woods and Doherty lost their lives.

CPO Woods joined the Navy in 1990 where he received his SEAL trident in 1991.  During the course of his career, he served multiple tours of duty in Somalia, Southeast Asia, the Middle East, Central America, Iraq, and Afghanistan on SEAL teams 1, 3, and 5.  Woods even spent 2 years with the Navy's exhibition parachute team, the Leapfrogs.  He concluded 20 years of honorable service as a decorated service man with a Bronze Star and Expert Marksman Ribbon among other awards and had been protecting American diplomatic personnel since 2010.

Woods was described as "balls to the wall" – a person that loved life and was quiet by nature. He is survived by his beloved wife, Dr. Dorothy Narvaez Woods (former Navy veteran) and sons Tyrone Jr., Hunter, and Kai. You can visit a Memorial park honoring his name in Oregon City, Oregon.