Soldier Honored: Erik R. Heldt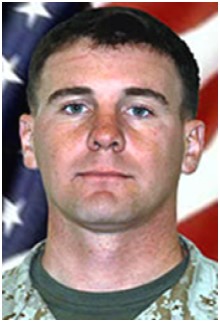 Dates:
Hometown:
Branch of Service:
Marine Corps
Rank:
Lance Corporal
Lance Corporal Erik R. Heldt, 26, of Hermann, Mo., was assigned to 1st Battalion, 5th Marine Regiment, 1st Marine Division, I Marine Expeditionary Force, Camp Pendleton, Calif., and served during Operation Iraqi Freedom. On June 16, 2005, LCpl. Heldt was killed when his vehicle hit an improvised explosive device while he conducted combat operations near Ramadi, Iraq.

The youngest of three boys growing up on a farm in eastern Missouri, LCpl. Heldt played football at Hermann High School before graduating in 1997. He joined the Marine Corps in 2003, loving every part of his job riding in the turret of his armored vehicle and manning his M2 fifty-caliber machine gun.

"He was carefree but professional at the same time," LCpl. Matthew C. Trigo said in a letter. "He possessed a unique courage that allowed him to be just the way he wanted to be, self-expressive and nonchalant."

"He thought protecting our way of life was definitely the right thing to do," said Matt Heldt, LCpl. Heldt's brother. "He paid the ultimate price for us to go to church on Sunday morning or to go  grocery shopping after work."

LCpl. Heldt's daughter is a Folds of Honor Scholarship recipient.