Soldier Honored: Larry J. Bauguess, Jr.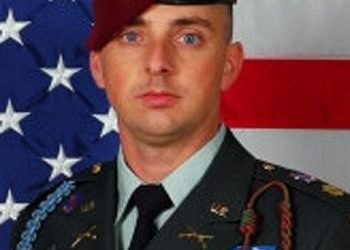 Dates:
Hometown:
Branch of Service:
Army
Rank:
Major
Army Major Larry J. Bauguess, Jr., 36, of Moravian Falls, North Carolina, was assigned to the 4th Brigade Special Troops Battalion, 4th Brigade Combat Team, 82nd Airborne Division based in Fort Bragg, North Carolina and served during Operation ENDURING FREEDOM. On May 14, 2007, Major Bauguess and others were leaving a meeting of officials from Afghanistan, Pakistan and NATO, held to ease tension following recent clashes between Afghan and Pakistani forces.  As the Americans and Afghans prepared to leave the meeting, the Pakistanis opened fire without warning. The assault involved multiple gunmen and Major Bauguess lost his life while trying to protect the others in the group.

A 1993 graduate of Appalachian State University, Major Bauguess was a member of the school's ROTC program. He was deployed to Saudi Arabia in 1997 for four months and served in support of Operation Iraqi Freedom in 2005. He arrived at the 82nd Airborne Division in May 2006 and was assigned to the 4th Brigade Combat Team's Special Troops Battalion in December. Major Bauguess' wife, an Army veteran herself, said, "Larry would want to be remembered as a father, a husband, a son and a paratrooper. He loved his family unconditionally and he loved his work with his soldiers just as much." A decorated soldier, Major Bauguess also received the Purple Heart and Bronze Star medal with one oak leaf cluster.

Major Bauguess and his wife have two daughters, both of which are Folds of Honor scholarship recipients.