Soldier Honored: Andrew L. Montgomery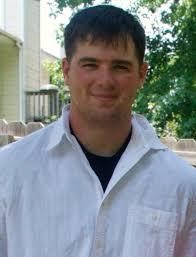 Dates:
Hometown:
Branch of Service:
Army
Rank:
Staff Sergeant
Staff Sergeant Andrew L. Montgomery joined the Army after 9/11 at the age of 17.  He served as a Rifleman, SAW Gunner, Machine Gunner and Personal Security Detachment Infantryman with the 82nd Airborne Division. He then served as a Long-Range Surveillance Team Leader in Bravo 2-38th VAV LRS company at Fort Hood. After the completion of his second deployment to Iraq, SSG Montgomery moved to Combat Company I-32 Infantry 3rd BCT 10th Mountain Division.

On April 26, 2011, while serving as a Squad Leader on a dismounted patrol in Afghanistan, SSG Montgomery and three others were severely wounded when he stepped on an improvised explosive device. The injuries he sustained from the blast left him with a Traumatic Brain Injury and virtually immobile. After struggling through months of speech and physical therapy, SSG Montgomery says it was his wife who motivated him to get back up and start doing things again.

A key component to SSG Montgomery's recovery was playing golf. It was a time when he could relax and focus on something other than the horror of what had happened. He was invited to participate in the George W. Bush Warrior Open in 2013 and 2014, a 36-hole golf tournament that honors post 9/11 service members wounded in the global war on terror.

His stepdaughter is a Folds of Honor scholarship recipient.