Soldier Honored: Anthony C. Campbell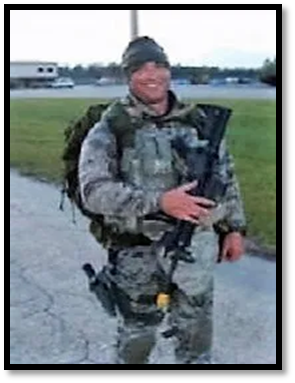 Dates:
Hometown:
Branch of Service:
Air Force
Rank:
Technical Sergeant
Air Force Technical Sergeant Anthony C. Campbell Jr., 35, of Florence, Kentucky, was assigned to the 932nd Civil Engineer Squadron at Scott Air Force Base in Illinois and served during Operation ENDURING FREEDOM.  On December 15, 2009, TSgt Campbell died of wounds he sustained from the detonation of an improvised explosive device in Helmand Province, Afghanistan.

After graduating from high school in 1992, TSgt Campbell immediately enlisted in the United States Air Force as a fuel technician. After completing his active duty commitment in September 1996, TSGT Campbell joined the Ohio Air National Guard in 2004 and graduated from Naval School Explosive Ordnance Disposal training in 2005.  In June 2008, he fulfilled his dream of becoming a police officer for the Cincinnati Police Department and a year later, transferred to the Air Force Reserves as an EOD team leader.  During his service, TSgt Campbell recovered and destroyed more than 280 pieces of ordnance and more than 2,500 lbs of explosives that could have been used to make IEDs.  TSgt Campbell's awards include the Bronze Star with Valor, Purple Heart, Air Force Commendation medal, Air Force Achievement medal, Air Force Combat Action medal, among many others, for his service and sacrifice.

"Tony was dedicated to the military and planned to enlist at the first opportunity," a family member said.  "He was committed to service, his country, his family and the camaraderie."

One of TSgt Campbell's daughters is a Folds of Honor Scholarship recipient.