Soldier Honored: David B. Faulkner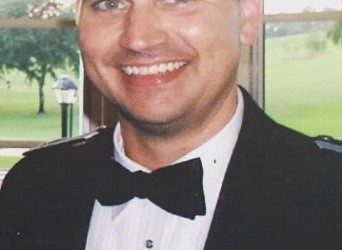 Dates:
Hometown:
Branch of Service:
Air Force
Rank:
Maj.
Air Force Major David "Blair" Faulkner of Florence, Alabama was assigned to the 43rd Flying Training Squadron, Columbus AFB, Mississippi. On April 23, 2008 at Columbus AFB, Major Faulkner, 39, and a student pilot were taking off for a training mission when a problem with the jet's flaps caused the T-38C Talon II to roll to the left as it took off. The pilots tried to eject, but the plane was nearly upside down and too low for them to bail out safely. Both men perished in the crash.

A 1986 graduate of Mars Hill Bible School and a 1992 graduate of the University of North Alabama, Major Faulkner joined the Air Force in August of 1989.  Recognized as an accomplished and highly decorated pilot, Major Faulkner compiled 2,735 flight hours. He served as a member of the Alabama Air National Guard from 1989-94 as a KC-135R navigator with the 117th Air Refueling Wing in Birmingham from 1996-99, as an A-10 fighter pilot with the 706th Fighter Squadron in New Orleans from 2000-05 and ultimately as a T-38 instructor pilot. In 2003, he and his wife were married and welcomed their first-born son 10 months later.  In October 2007, the couple welcomed their second child, a daughter, and their family was complete.

During his career, Major Faulkner received numerous honors, awards and decorations including: Meritorious Service Medal, Air Medal, Aerial Achievement Medal, Air Force Commendation Medal, Meritorious Unit Award and many more. Maj Faulkner's children are both Folds of Honor Children's Fund Scholarship recipients.