Soldier Honored: Denis D. Kisseloff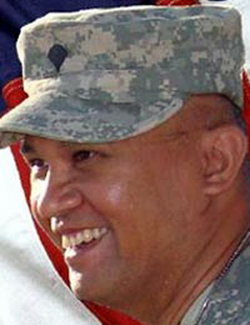 Dates:
Hometown:
St. Charles, Missouri
Branch of Service:
Army
Rank:
Sergeant
Known as a proud soldier and doting father who loved doling out big bear hugs, Sergeant Denis Kisseloff, 45, of St. Charles, MO, was a member of the 1141st Engineer Company, Missouri National Guard.  He began his military service with the Marine Corps in 1981, followed by time in the Marine Corps Reserves until 1988.  In 2007, Sgt. Kisseloff joined the Missouri National Guard.

Following a tour in Iraq, Sgt. Kisseloff was deployed in support of Operation Enduring Freedom to the Forward Operating Base Shank, Afghanistan, when his unit was attacked by insurgents using rocket-propelled grenades and small arms fire.  Sgt. Kisseloff died of wounds he suffered during the attack.

Born in the Philippines, Sgt. Kisseloff's family moved to the Chicago area where he graduated from York High School in Elmhurst, IL.  Two years prior to losing their father, the Kisseloff children lost their mother to an illness. The children are now being raised by their paternal grandparents.