Soldier Honored: Tyrone S. Woods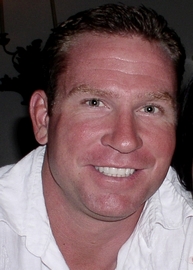 Dates:
Hometown:
Portland, OR
Branch of Service:
Navy
Rank:
Sr. Chief Petty Officer (Seal)
Retired Navy SEAL, Tyrone Woods, 41, of Portland, OR, was working on a private security detail for the U.S. State Department in Benghazi, Libya, when the U.S. Embassy and CIA annex came under attack.  Sr. CPO Woods and SEAL teammate Glen Doherty, saved the lives of thirty staff when they took up arms in an effort to protect the facilities as they were attacked by insurgents.  Woods and several security guards left a secure annex location to make their way to the embassy where they were able to gather the staff and safely transport them back to the CIA annex.  Around 4 a.m., after a four-hour lull with no militant activity, fellow SEAL Doherty and seven US Marines arrived at the CIA annex and joined Sr. CPO Woods on the roof to protect those inside.  An hour later, insurgent activity took the form of mortar fire bursts directed at the annex roof.  It was during this 11 minute attack that both Woods and Doherty lost their lives.

An inquisitive, fearless, busy child, Sr. CPO Woods spent his youth on a 5,000 acre working cattle ranch in Long Creek, OR.  He had his Hunter's Safety Card and was a certified PADI diver by the age of 13.  Woods graduated from Oregon City High School where he was a wrestler.  He joined the Navy in 1990 and moved to California where he received his SEAL trident in 1991.  During the course of his career he served multiple tours of duty in Somalia, Southeast Asia, the Middle East, Central America, Iraq, and Afghanistan on SEAL teams 1, 3, and 5.  Woods even spent 2 years with the Navy's exhibition parachute team, the Leapfrogs.  He concluded 20 years of honorable service as a decorated service man with a Bronze Star and Expert Marksman Ribbon among other awards, and had been protecting American diplomatic personnel since 2010.

Known as "Rone" to friends and colleagues, Sr. CPO Woods was a registered nurse and a certified paramedic.  He was an avid runner, surfer, and car enthusiast.  Family described him as dedicated, tenacious, clever, focused, good-humored, and took pride in serving his country.  He was reserved and would likely brush off any notions that he was a hero.  Sr. CPO Woods left behind a wife and three children.