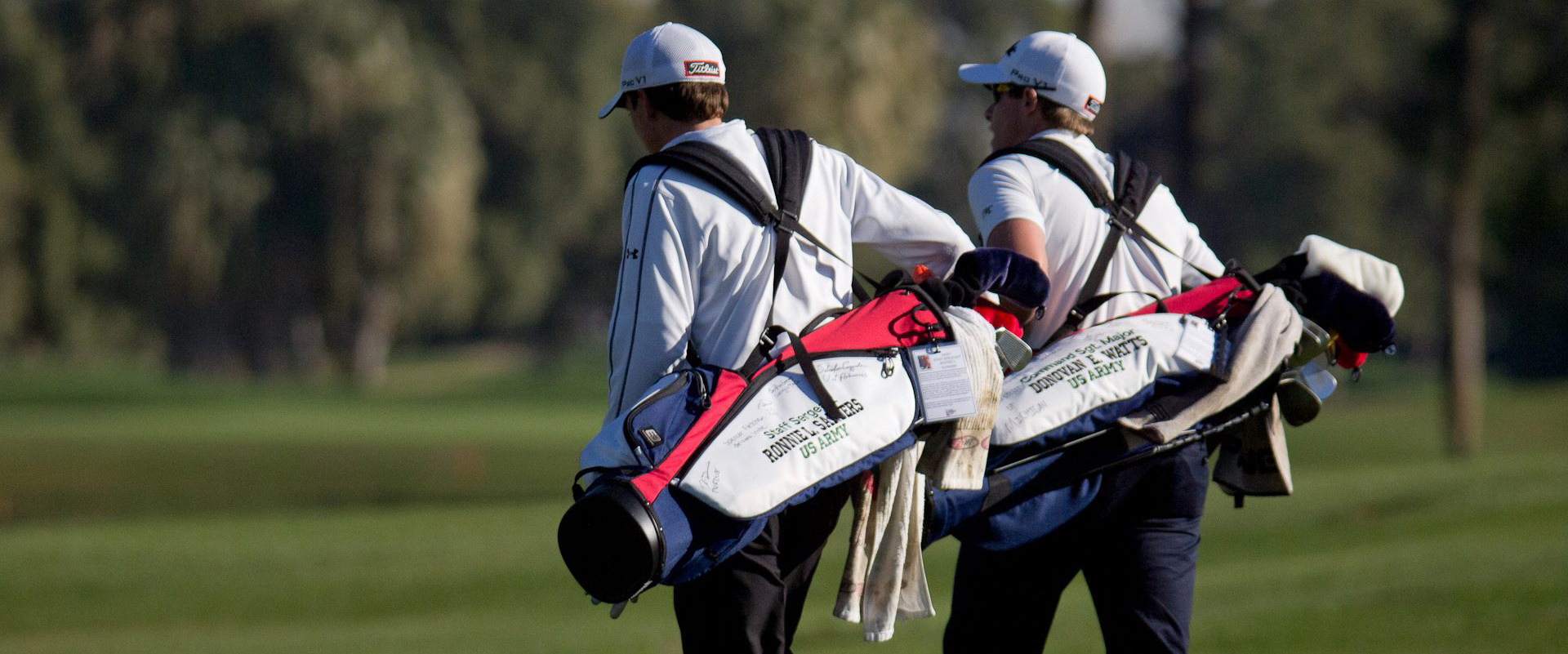 The Championship
84 top collegiate players named to the PING All-America team in NCAA Division I,II and III, NAIA and NJCAA, AJGA, one player from each military academy and select international players compete in a 54-hole championship.
Each player honors our military by carrying a bag with the name, rank and service of a fallen or severely wounded soldier embroidered on the pocket. Following the championship, the bags go to the players' school for auction, with proceeds benefiting the Folds of Honor.
"This was a life-changing event for me. I will never think of golf the same way again. I feel so grateful for our soldiers."
Patrick Martinez
University of Michigan, 2014
A Patriot Story
It's stories like this that make this championship so special to all of us that are involved with it! Amazing young men learning about other amazing young men!
Why Folds of Honor?
Folds of Honor was founded by F-16 pilot Major Dan Rooney to provide scholarships and assistance to the spouses and children of those killed or disabled in service to America. Each year, following the Championship, the PING bags are shipped to the player's school where they are auctioned off. Proceeds from the auction are donated to the Folds of Honor. It seems a fitting tribute – students helping other students.