84 ELITE GOLFERS
HONORING AMERICAN HEROES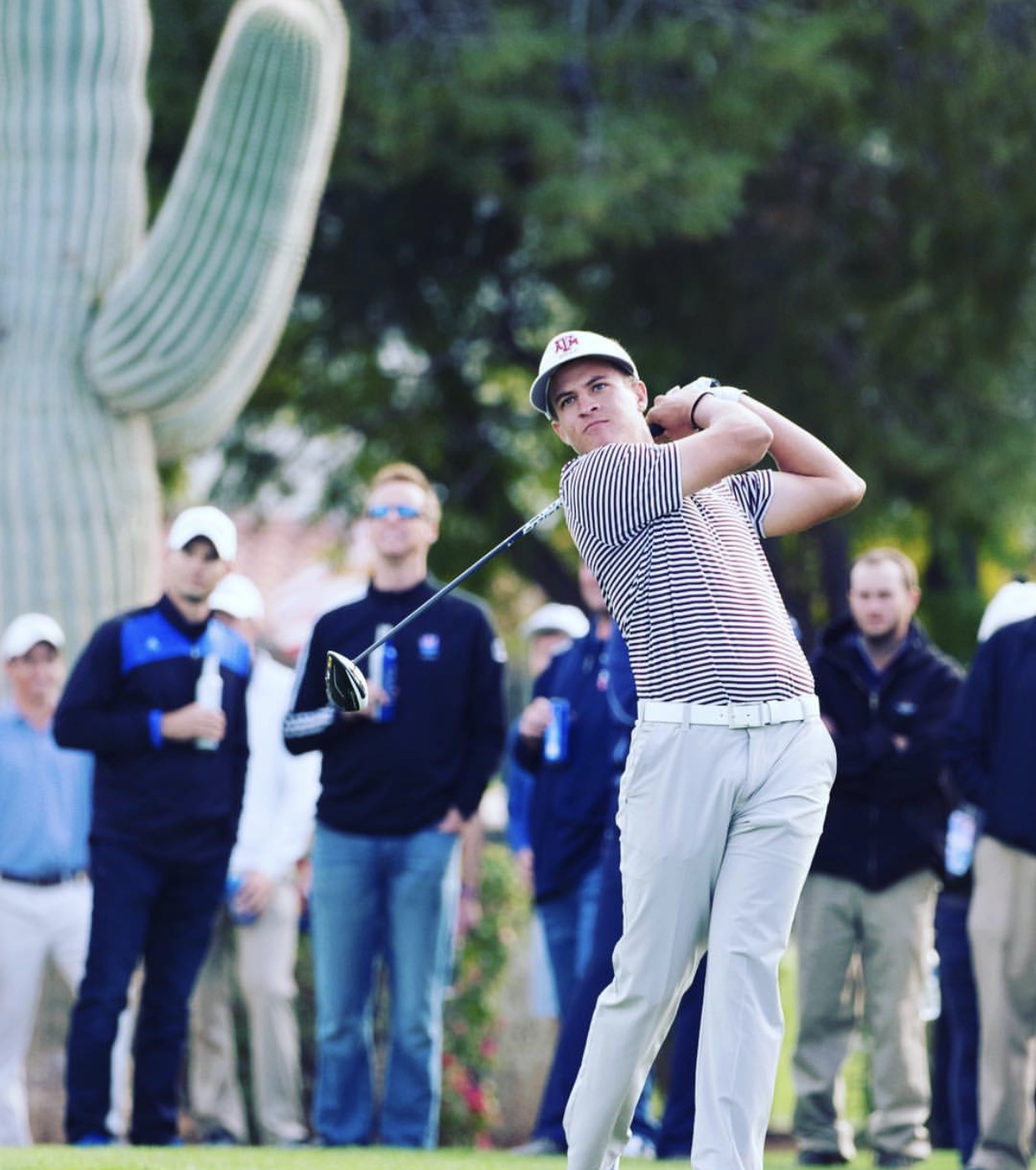 2016 Patriot All-America Champion Cameron Champ Earns PGA TOUR Card
Less than two years after winning the 2016 Patriot All-America Invitational, Cameron Champ has earned his PGA TOUR card after finishing fifth on the Web.com money list.
Champ gained national attention in 2017 as an amateur for leading the field in driving distance at the 2017 U.S. Open at Erin Hills.  Champ chose to forgo his senior season at Texas A&M, turning his sights to the 2017 Web.com Tour Qualifying Tournament instead. After finishing T16 and earning status for the 2018 season, Champ picked up his first professional victory at the 2018 Utah Championship presented by Zions Bank, posting a 24-under 260 to set a new 72-hole tournament record.
At the 2016 Patriot All-America, played December 29-31 at The Wigwam in Litchfield Park, Ariz., Champ knocked in a one-foot putt for par on the second playoff hole to defeat Zach Olsen of Oklahoma State. Champ entered the final round tied for sixth, three-shots back of second round leader. During his final round, Champ shot a 4-under par 66 (203) that included six birdies and two bogeys to get into the playoff. Meanwhile, Olsen entered the final round tied for eighth, four-shots back. Olsen shot a 5-under par 65 (the best round of the day) to qualify for the playoff.
The 23-year-old Champ is already the longest driver in golf on both the Web.com and PGA TOURs as he averages 342.6 yards per drive, more than 20 yards longer than PGA TOUR leader Rory McIlroy.
Champ joins a host of Patriot All-America on the PGA TOUR, including three-time major winner Brooks Koepka (2011 Patriot participant), Justin Thomas (2011), Daniel Berger (2012) and Bryson DeChambeau (2013). Champ, however, is the first former Patriot All-America champion to earn PGA TOUR status.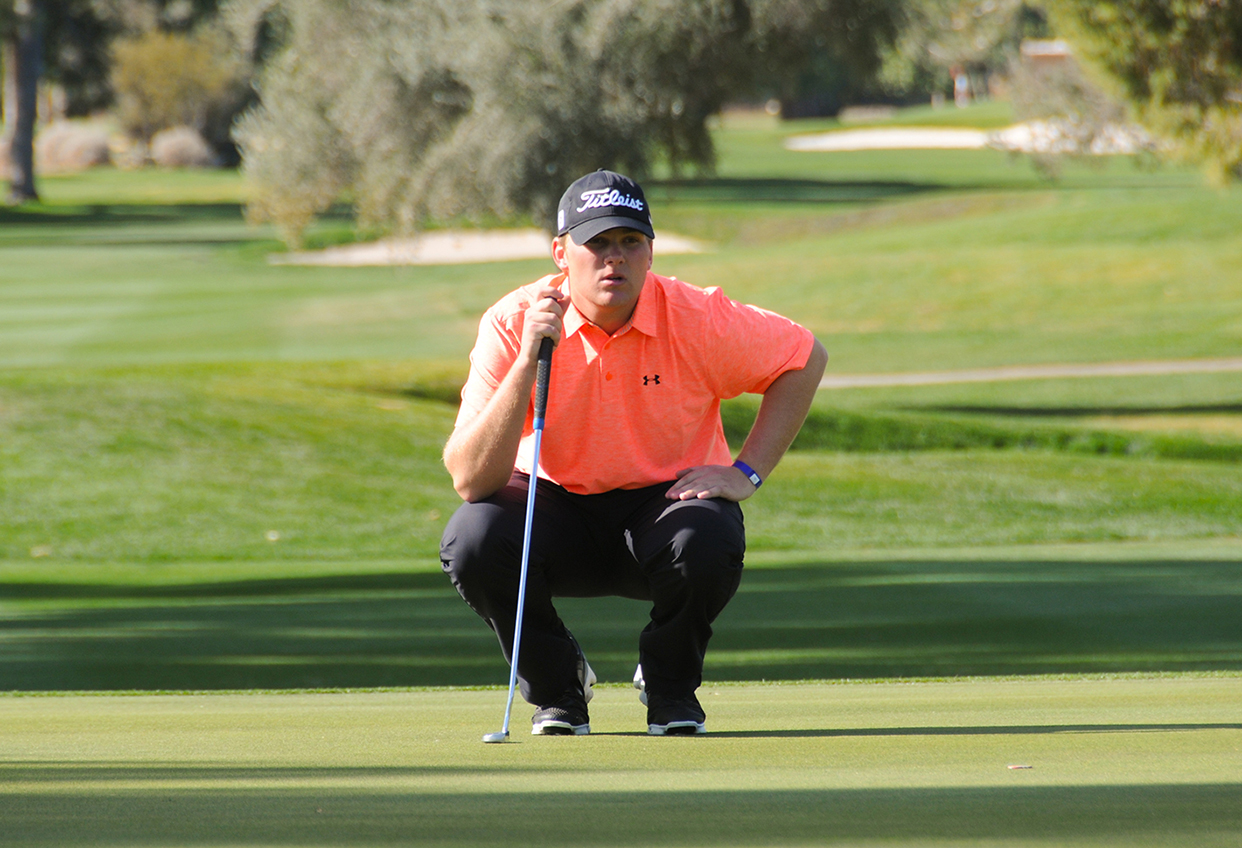 2015 Patriot All-America Winner Braden Thornberry Wins 2018 McCormack Medal
Braden Thornberry has been on quite a roll since hoisting The Patriot All-America's unique F-35 trophy in December of 2015 at The Wigwam Resort. In 2017, he won the NCAA individual golf championship, made his PGA TOUR debut at the FedEx St. Jude Classic and placed fourth, and competed on the winning U.S. Walker Cup team. In 2018, Thornberry was the top-ranked golfer in the World Amateur Golf Rankings and was awarded the prestigious Mark H. McCormack Medal on August 27th.
The McCormack award goes to the top-ranked golfer in the World Amateur Golf Ranking following the U.S. Amateur each year. The Olive Branch, Miss., native beat out No. 2-ranked Justin Suh of USC and No. 3-ranked Collin Morikawa of Cal.
As the winner of the McCormack Medal, Thornberry, a senior at Ole Miss, earns invites into next summer's U.S. Open and British Open – provided he remains an amateur. Thornberry told Golfweek in early August that he plans to compete in the second stage of Web.com Tour Q-School this fall. If he advances to final stage and earns full status on the Web.com Tour, he will leave Ole Miss midseason and turn pro. If not, he'll return for his final spring season, graduate and then turn pro next summer.
Through three seasons at Ole Miss, Thornberry has won a school-record 11 times and won the Haskins Award as the top player in college golf as a sophomore.
In 2015, Thornberry shot an even-par, final round 71 and 2-under (211) for the tournament to win The Patriot All-America Invitational by one shot over Adam Wood from Duke University and David Kocher from the University of Maryland.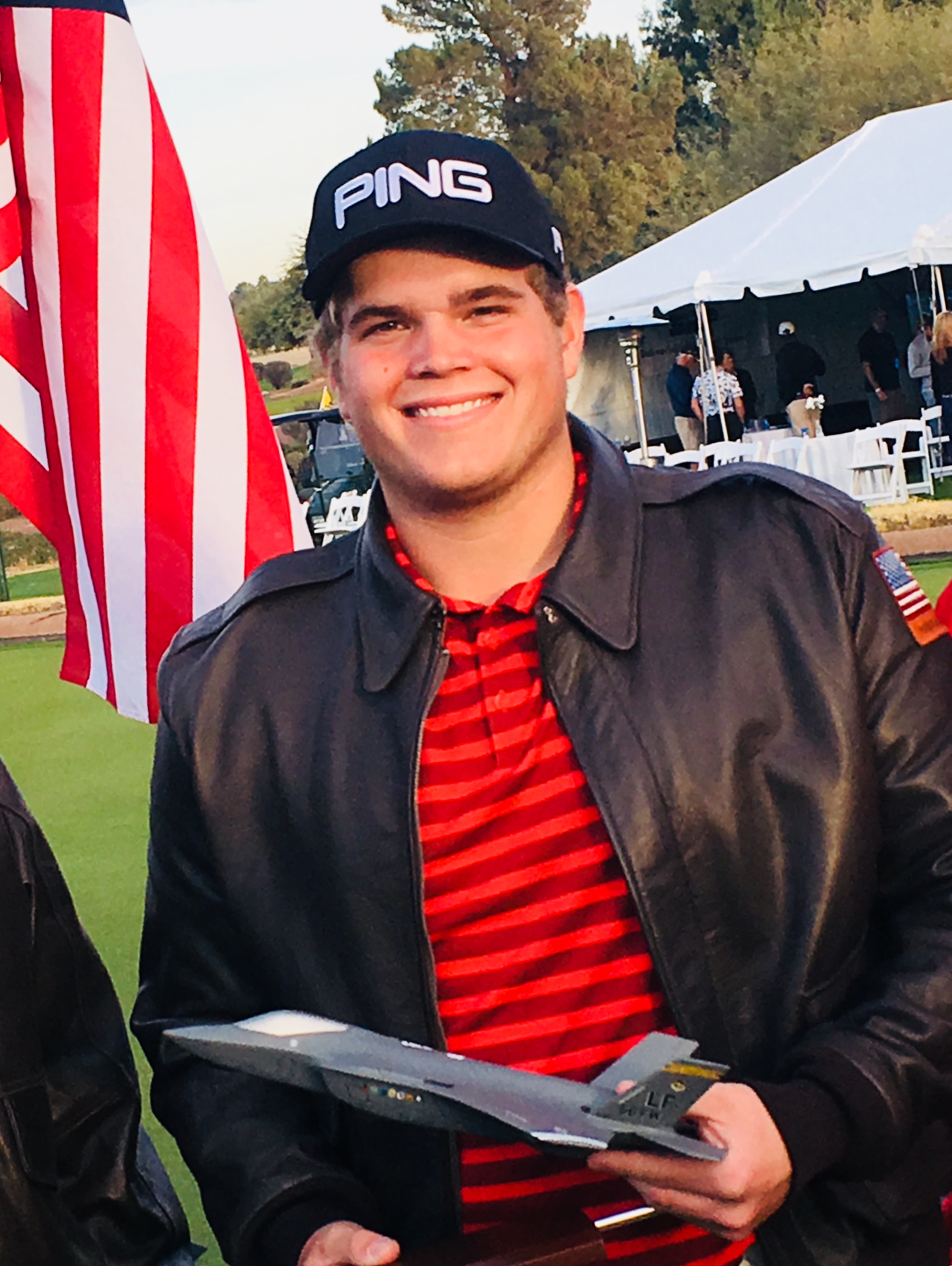 MASON OVERSTREET FROM THE UNIVERSITY OF ARKANSAS WINS 2017 PATRIOT ALL-AMERICA INVITATIONAL
Mason Overstreet, a sophomore at the University of Arkansas, shot a final round 6-under par 64 to finish at 11-under par (199) for the tournament and win the 2017 Patriot All-America Invitational at The Wigwam in Litchfield Park, Ariz. Overstreet, who is currently ranked 118th in the World Amateur Golf Ranking and is from Kingfisher, Okla., played in honor of U.S. Army Sergeant Jesse J.J. Castro. Castro was killed during Operation Iraqi Freedom when an improvised explosive device detonated near his vehicle while on patrol in Hawijah, Iraq. Each golfer playing in The Patriot All-America honors a fallen or severely injured soldier by carrying a golf bag bearing the name of that soldier. Before the tournament, participants receive a card with the soldier's story, so they can be familiar with who that person was, what they represented and how they were killed or wounded in action.
In 2011 a one of a kind event was born – The Patriot All-America Invitational featuring the best of the best in collegiate golf from every NCAA division plus special invitees. Throughout the 54-hole championship, each participant honored a fallen or severely injured soldier by carrying a bag bearing the name of that individual. This video takes you on the journey of the first five years, the emotional impact of honoring a soldier and the pressures of championship golf.
"This was a life-changing event for me. I will never think of golf the same way again. I feel so grateful for our soldiers."
Patrick Martinez
University of Michigan, 2014
A Patriot Story
It's stories like this that make this championship so special to all of us that are involved with it! Amazing young men learning about other amazing young men!
Why Folds of Honor?
Folds of Honor was founded by F-16 pilot Major Dan Rooney to provide scholarships and assistance to the spouses and children of those killed or disabled in service to America. Each year, following the Championship, the PING bags are shipped to the player's school where they are auctioned off. Proceeds from the auction are donated to the Folds of Honor. It seems a fitting tribute – students helping other students.
The countdown is on…
December 26, 2018