Player: John Souza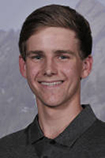 Hometown:
Phoenix, AZ
University:
University of Colorado
Area of Study:
Economics
Expected Graduation:
2017
Soldier Honored:
Robert J. Zangas


Earned first-team NJCAA Division II All-American honors, and was awarded the coveted Phil Mickelson Outstanding Freshman Award presented by the Phil and Amy Mickelson Foundation.


He claimed medalist honors three times in 2014-15, winning the Firestorm JC Invitational (69-70—139), the Glendale CC Invitational (67-70—137) and the Chandler-Gilbert CC Invitational (69-66—135).


Overall, he had seven top 10 finishes 14'-15', including fourth in the Division II Region 1 Championship, and only finished outside the top 10 three times.


GolfStat had him ranked him as the No. 1 golfer for the bulk of the year in the Division II and III levels combined (he eventually finished 29th, the 12th freshman).


At one point, he was 42nd in the GolfStat Cup, a composite ranking of all collegiate golfers in all divisions, NCAA, NAIA and junior college; he still finished 229th (CU sophomore Jeremy Paul was 219th).


His stroke average the season of 14'-15' was an impressive 70.8 and he was 38-27 individually against the nation's top 100 players.


Under Andy Walker, the national coach of the year, South Mountain claimed the NJCAA Division II title in a 15-stroke rout; Souza tied for 38th in that event (294, +6) in the 119-man field.



Honored Soldier: Marine Corps Lieutenant Colonel Robert J. Zangas