Player: Troy Taylor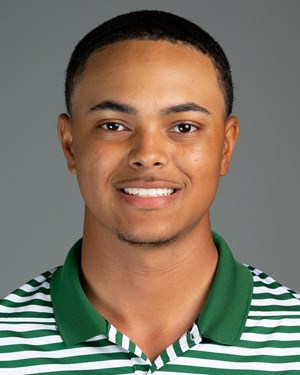 Hometown:
Westerville, OH
University:
Michigan State University
Area of Study:
Advertising Managment
Expected Graduation:
2022
Soldier Honored:
Eugene Henry Eli Alex
SUMMER 2021: Competed in the inaugural John Shippen National Invitational at Detroit Golf Club in June, alongside fellow Spartan Andrew Walker, where he tied for 14th place at 4-over-par 148.

JUNIOR (Spring 2021): Big Ten Distinguished Scholar and Academic All-Big Ten … Led the Spartans at the Git-R-Done Invitational with a second-place finish of 5-under-par 208 (70-68-70) and a tie for his career best 18-hole performance in the second round … Ranked third on the team with a 73.9 scoring average ... Tied for 12th at the Spartan Collegiate at Sea Island, which included a second-round 3-under-par 69 ... His 2-under-par 214 led all Spartans at the event ... Tied for 17th place the next time out at the Tar Heel Intercollegiate with an even-par 216.

SOPHOMORE (2019-20): Academic All-Big Ten … Had two top-10 finishes and three in the top 20 … Ranked third on the team with a 73.9 scoring average … Tied for eighth place at the Island Resort Intercollegiate with a 2-under-par 214 (73-72-69) … Shot a season best 2-under-par 211 (69-70-72) to lead MSU and tie for ninth place at the Fighting Irish Classic.

FRESHMAN (2018-19): Recorded a 73.57 scoring average, which was third best on the team … One of three players on the team – and the only freshman – to play every round of every tournament … Turned in his best performance of the season at the NCAA Pullman Regional with an even-par 210 (69-73-68) … Placed 18th in the season-opening Gopher Invitational with an even-par 216 (70-69-77) … His best finish of the season was tying for 17th place at the Robert Kepler Intercollegiate with a 2-over-par 146 (73-73) … Was the Spartans' top finisher at the Fighting Irish Classic in the fall, tying for 21st place at 3-under-par 210 (68-73-69) … Had six rounds in the 60s.

HIGH SCHOOL: Earned first-team all-central district and academic All-State honors as a senior … Made three straight cuts at the Junior PGA Championship (2015-17) … Took second place in the 2017 AJGA Memorial Tournament … Placed fifth at the AJGA Junior at Forest Lake in 2017 … 2017 Central Ohio High School Boys Golfer of the Year … Named the Central District Player of the Year as a sophomore … Earned first-team All-State accolades as a junior in 2017 … Four-time first-team all-district honoree … Four-year varsity team MVP … Captained Westerville South as a junior and senior … Helped lead Westerville South to a fifth-place finish in the state tournament as a junior … Had five top-10 finishes in AJGA events.

PERSONAL: Son of Troy Sr. and Sheila … Born April 13, 2000 … Father played basketball at Ohio State from 1981-85 … Lists his father as his biggest golf influence because he taught him the game when he was 3 years old … majoring in business.