Player: Hunter Eichhorn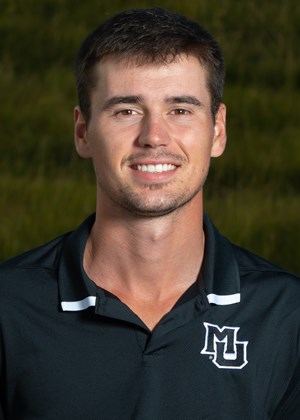 Hometown:
Carney, MI
University:
Marquette University
Area of Study:
Sports Leadership Graduate Certificate
Expected Graduation:
2022
Soldier Honored:
Lowell T. Miller
2020-21: Earned PING Division l All-Midwest Region, 2020-21 BIG EAST Men's Golfer of the Year, and ALL-BIG EAST First Team. Eichorn posted five rounds in the the 60s and 13 of par-or-better. He was Marquette's top finisher at the final five team events of the year after a finish in the No. 2 spot at The Prestige (+5, 69-74-75--218)

2019-20: In a shortened season, Eichorn earned PING Division l All-American, PING Division l All-Midwest Region, named to the PGA Tour U - Top 15 Watch List, and named a final fall watch list for the Fred Haskin Award, honoring the outstanding player in college.

2018-2019: Awarded All-BIG East First Team and PING Division l All-Midwest Region. He shot a season-low 67 twice - 5 under par in the final round of the Marquette Intercollegiate at Erin Hills and 4 under par in the first round of the Thunderbird Collegiate. Eichorn finished tied for third at the ASU Thunderbird Collegiate at Papago G.C. with a 6 under par 207 (67-72-68).

2017-2018: In his freshman campaign, Eichorn won the 2018 BIG EAST Championship at Callawassie Island Golf Course at 2 under par, leader the tournament wire-to-wire, earning the league's automatic individual NCAA tournament bid. He was named BIG EAST Player and Freshman of the Year, first since USF's Chase Koepka in 2013.