Player: Hsin-Yu (Cynthia) Lu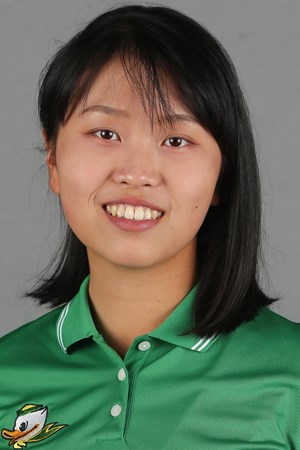 Hometown:
Taipei City
University:
University of Oregon
Area of Study:
Not declare
Expected Graduation:
2024
Soldier Honored:
Steven R. Givens
BEFORE OREGON
Signed with Oregon as the highest-ranked player coming out of Asia in the 2020 collegiate signing class, and the top-ranked recruit in program history ... Ranked as high as No. 48 on the World Amateur Golf Rankings ahead of her freshman year at Oregon, coming in at No. 51 the week of the Ducks' opening tournament of the 2021 spring season ... Rose more than 100 spots in the world rankings since coming in at No. 154 on Nov. 18, 2019, the day she signed her National Letter of Intent to be a Duck ... Won the 2019 C.T. Pan Junior Championship and the 2020 Future Challenge #1 while racking up six more top-10 finishes in counting events from 2018 to 2020.