Player: Brooke Biermann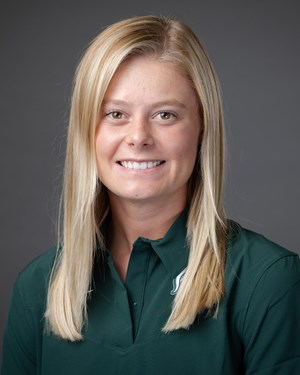 Hometown:
Wildwood, MO
University:
Michigan State University
Area of Study:
Business
Expected Graduation:
2025
Soldier Honored:
Joel L. Murray
Prior to MSU: 2020 Rolex Junior First Team All-American … Entered MSU ranked No. 7 in the Rolex American Junior Golf Association (AJGA) rankings ... Finished tied for ninth at the 2021 Girls Junior PGA Championship ... Took third at the Polo Junior Golf Classic at Liberty National Golf Course ... Finished second at the Kathy Whitworth Invitational … Ranked as high as No. 13 in the Golfweek Girls Junior rankings … Won the AJGA Stan Utley and Mid-America Youth Golf Foundation Junior Championship in July with a 5-under-par 139 … Finished as the runner-up in a pair of high-profile AJGA events, including the Girls Invitational at Stanford in September and the Missouri Amateur Championship in July 2020, which included a career-best 65 in round two … Qualified for the 2021 USGA Women's Amateur Four-Ball Championship … Qualified for match play at the 2020 Women's Western Amateur … Won the 2019 Missouri Class 2 State Championship and finished second in both 2020 and 2018 … Four-time Missouri State High School District Champion and three-time sectional champion (no event in 2020) … Three-time (2018, 2019, 2020) St. Louis Post-Dispatch Metropolitan Player of the Year … National Honor Society member and 2019 Academic All-State honoree … Attended Lafayette High School.