Player: Ollie Osborne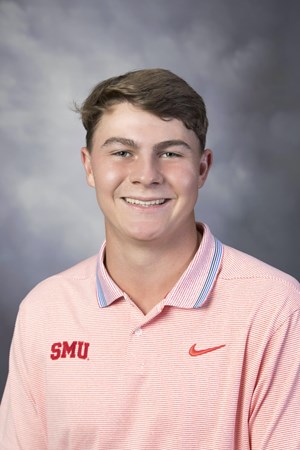 Hometown:
RENO
University:
Southern Methodist University
Area of Study:
Business
Expected Graduation:
2022
Soldier Honored:
Robert E. Hall, Jr.
2019-20: Ranked 269 in WAGR.... Named AAC Golfer of the Week (Feb. 20) … Won the Royal Oaks Intercollegiate (Oct. 21-22), shooting an 8-under 205 … Earned his AAC Golfer of the Week honor with a fourth-place finish at The Prestige (Feb. 17-19), shooting 6-under par … Defeated 20 of the 21 ranked competitors in the tournament at PGA West … Named a Srixon/Cleveland Golf All-America Scholar. SUMMER 2020: Finished runner-up at the U.S. Amateur earning an exemption to the 2021 Masters and U.S. Open... Made the cut at the 114th Southern Amateur.