Player: Logan McAllister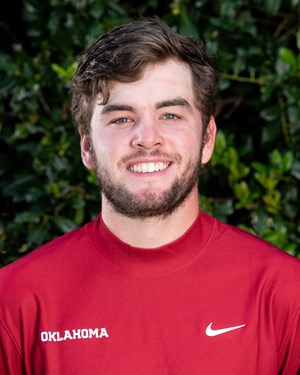 Hometown:
Oklahoma City, Oklahoma
University:
University of Oklahoma
Area of Study:
Human Relations
Expected Graduation:
2022
Soldier Honored:
Jesse J.J. Castro
Ranked 160 in the World Amateur Golf Rankings...Played in 2020 U.S. Amateur Championship... Collected second win of career by carding a 207 (-3) at the 2020 Big 12 Colonial Preview ... Added two more top-20 finishes at the Maridoe Collegiate (T17) and East Lake Cup (T11) ... September Big 12 Golfer of the Month ... Ended fall season ranked No. 9 in the Golfweek/Sagarin rankings.... Notched first career win at the 2019 Nike Invitational ...