Player: Rob Wuethrich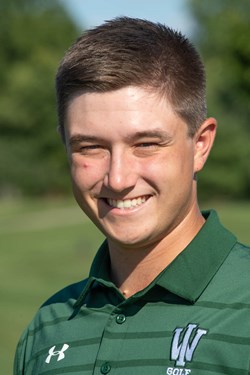 Hometown:
Bloomington
University:
Illinois Wesleyan University
Area of Study:
Accounting
Expected Graduation:
2021
Soldier Honored:
John G. Doles
2018-2019: Named to the Division III PING second All-America team ... Averaged 73.2 strokes over 28 rounds ... Shot a season-low 69 ... Finished top five on three different occasions ...