Player: Thomas Lim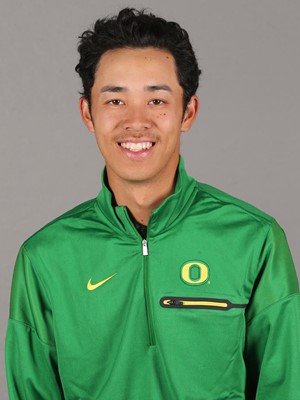 Hometown:
Moorpark, CA
University:
University of Oregon
Area of Study:
Expected Graduation:
Soldier Honored:
Christopher D. Henderson
PGA Tour/USGA Experience
-2014 US Amateur Public Links Championships 67-73--140 (-2), lost in round of 64 of match play
-2014 US Amateur Championships 75-71--145 (+3)
-2015 Crowne Plaza Invitational at Colonial 72-71--143 (+3)

2015-16: Appeared in three tournaments for the Ducks this fall, averaging 72.56 strokes per round ... competed at the Husky Invitational where he finished tied for seventh overall with a 3-over 77-70-69, and helped carry the Ducks to a shared victory with Washington ... tallied a 4-under 211 at the Nike Golf Collegiate Invitational to finish tied for 24th... competed in 4 tournaments for the Ducks during the spring season... highest finish was a tie for 4th and the NCAA Tuscon Regional with a card of 69-68-73... competed in the NCAA Championship and tied for 45th with a score of 290 over 4 rounds.

2014-15: Finished his sophomore season with a 72.43 stroke average with one tournament victory…opened the fall season with a T3 finish at the Husky Invitational behind a 1-under 215 card, guiding Oregon to a first-place finish…came in 30th at the Itani Homes Collegiate with in a 4-over 214 card…picked up his second career win as a Duck at the Nike Golf Collegiate Invitational with an 8-under 202 performance, guiding UO to it's third-straight tournament victory…also earned a sponsor's exemption for the PGA Tour's 2015 Crown Plaza Invitational at Colonial…was 10th in the Palmer Cup rankings heading into the spring season…finished in third for the second-straight year at the Patriot All-America with an even-par 210…fired in a 5-under 211 at the Amer Ari Invitational as UO tied for third…picked up a top-20 finish at the Cowboy Desert Intercollegiate with a 2-over 218, good for 15th…tied for third at the Desert Mountain Intercollegiate with a 5-under 211 to help Oregon claim its fifth title of the season…fired in a 212 (+2) at The Goodwin, 219 (+9) at the Western Intercollegiate and a 294 (+14) at the Pac-12 Championships to help UO rally back for a second-place finish…made his PGA Tour debut at the Crowne Plaza Invitational at Colonial and missed the 36-hole cut with a 72-71—143 card.

2013-14: Became the first freshman since Daniel Miernicki in 2009 to earn Division I PING All-West Region team honors…he also earned All-Pac-12 honorable mention and tallied All-Pac-12 All-Freshman team selection…started his collegiate career with a bang, winning his first-ever collegiate tournament playing as an individual at the Husky Invitational with a 12-under 201 card…wrapped up his first collegiate season with a team-best 71.86 stroke average…finished in the top 25 nine times, including four top 10 finishes in his freshman campaign…finished in a tie for third at the Patriot All-America tournament with a 7-under 206 card against some of the nation's best collegiate and AJGA golfers…tied for the program's third lowest round in relation to par at the Amer Ari Invitational with a 12-under 204…helped guide Oregon into second place at the NCAA Eugene Regional with a 4-under 66 card in the final round, finishing even par at 210 (second place)…was the first freshman to play in the NCAA Championships since UO's trio of Eugene Wong, Andrew Vijarro and Robbie Ziegler did it back in 2009...finished his first collegiate season with a 6-over 216 in stroke play at the championships…his 71.86 stroke average is good for tops on the team and tied for 71st in the nation according to Golfstat…won the 105th edition of the Oregon Amateur Championships in a 36-hole match play final, 7 and 6, held at the OGA Golf Course...made it to the round of 64 of match play at the final U.S. Amateur Public Links Championships at Sand Creek Station…fired a 75-71—146 (+3) at the U.S. Amateur Championships, falling short of the cut line.