Player: Sulman Raza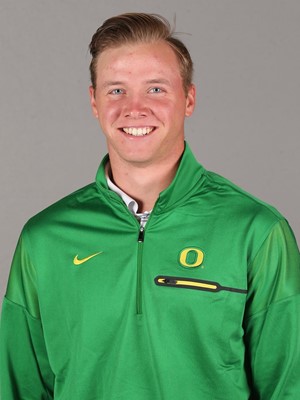 Hometown:
Eugene, Oregon
University:
University of Oregon
Area of Study:
French & Landscape Architecture
Expected Graduation:
2017
Soldier Honored:
Jeffery A. Lucas
2016-17: Finished the Nike Golf Collegiate Invitational tied for 52nd place with scores of 75-74-75.

2015-16: Appeared in three tournaments for the Ducks this fall and carded two top-15 finishes with a career-low average score of 72.44 ... competed at the Husky Invitational where he finished fifth overall with a 1-over 68-77-69, and helped carry the Ducks to a shared victory with Washington ... came in 12th at The Gifford behind a 3-over 216... competed in 9 spring tournaments for the Ducks finishing as high as 1st in the AirstreamAdventures NW Classic with a card of 71-67-68... competed in the Southern Highlands Collegiate Masters and finished T3 with scores of 77-69-68... finished tied for 12th at the NCAA Tuscon Regional with a score of -1 (215)... competed in the NCAA Championship and finished T71 with a score of 295 over 4 rounds... sunk the winning ball in match play vs. Texas to win the NCAA Championship for Oregon.

2014-15: Redshirted.

2013-14: Competed in 12-of-14 tournaments in his sophomore campaign with a 72.97 stroke average…finished the season with six top-25 finishes…his 8-under 208 second-place finish at the Wyoming Cowboy Desert Intercollegiate was the best finish ever for the sophomore…his best finish in the fall came at the Alister MacKenzie Invitational where he tied for 12th at 4-under 212…tied for sixth at the Duck Invitational with a 2-over 218 card…finished tied for 10th at The Goodwin, posting a 2-under 208 score…played in his first NCAA Regional tournament, finishing with a 14-over 224 card …shot a 1-under 69 at the NCAA Men's Golf Championships.

2012-13: Played in 13 tournaments during his freshman season...finished with two top-10 finishes and five top-25 finishes...was tied for 10th at the Saint Mary's Invitational and tied for eighth at the Pac-12 Preview in back-to-back events...best round and tournament came during at the Pac-12 Preview where he went 67-71-73-211 (-5)...Raza's 5-under 67 was tied for the lowest of any Duck that season...also finished under-par at the Fresno State Lexus Golf Classic (214, -2)...placed 20th at both The Prestige at PGA West and the Pac-12 Championship...went par-or-better 14 times which tied Jonathan Woo for most on the team...scoring average of 72.9 ranked second for the Ducks.