Soldier Honored: Eugene Williams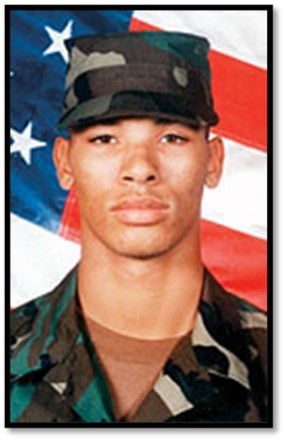 Dates:
Died March 29, 2003
Hometown:
Highland, NY
Branch of Service:
Army
Rank:
Sergeant
Army Sergeant Eugene Williams, 24, was assigned to the 27th Infantry, 3rd Infantry Division, of Fort Stewart, Georgia.  He served valiantly during Operation Iraqi Freedom.  On March 29, 2003, a taxicab pulled up to a roadside checkpoint and detonated a bomb killing SGT Williams and three other soldiers near Najaf, Iraq.

SGT Williams was born in Highland, New York and joined the Army right after he graduated from high school.  His first duty station was Schofield Barracks, Hawaii where he met and married his wife.  In 2002, they were transferred to Fort Stewart, Georgia, and 6 months later he was deployed to Kuwait.  SGT Williams served in the Army for 5 years as an Infantryman.  SGT Williams was awarded the Bronze Star Medal and the Purple Heart for his selfless service to his country.

SGT Williams was a kind and loving husband and father. He was overjoyed to find out that he was going to have a second daughter in June of the year that he was killed.  SGT Williams loved his family dearly and always made sure that they knew how special he was to them. Eugene loved music and some of his favorite times growing up were spent singing and making music with his brothers.  A laid-back man with a love for soulful R&B music, SGT Williams had planned to finish a demo tape showcasing his singing.  He also enjoyed cooking for his family and friends and was known to often bring other service members over for a home cooked meal.

One of SGT Williams' daughters is a Folds of Honor Scholarship recipient.