Soldier Honored: Eric W. Morris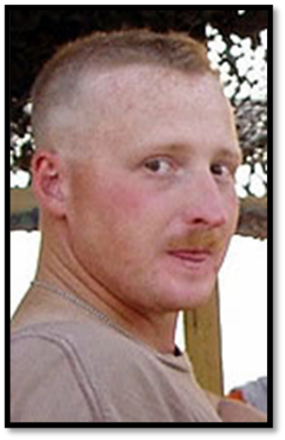 Dates:
Hometown:
Sparks, Nevada
Branch of Service:
Army
Rank:
Sergeant
Army Sergeant Eric Wayne Morris was assigned to the 1st Battalion, 5th Infantry Regiment, 1st Brigade, 25th Infantry Division (Stryker Brigade Combat Team), Fort Lewis, Washington.  SGT Morris served during Operation Iraqi Freedom.  On April 28, 2005, SGT Morris died in Tal Afar, Iraq, when an improvised explosive device detonated near his Stryker military vehicle.  Also killed were 1st Lieutenant William A. Edens, Specialist Ricky W. Rockholt Jr., and Private First Class Robert W. Murray Jr.

SGT Morris of Sparks, Nevada attended Reed High School in Sparks in 1992 and 1993. He was in Iraq for 17 months and then was back home for only two months before his unit deployed to Iraq in September 2004 for a second tour.  SGT Morris had originally left the Army in 2001, but after the September 11 attacks, he made it a goal to make sure that nothing like that ever happened again, and reenlisted.  His sister recalled him saying "You know what? I'm not going to tolerate (Sept. 11). I'm going back in."  SGT Morris was awarded the Purple Heart and the Gold Star for his selfless service.

SGT Morris was a beloved husband and father; a proud dad to twin girls.  He was known for actively communicating and spending time with his family, always making them feel important.  A kind and gentle man, SGT Morris was always known to brighten the lives of those around him and was someone who would light up the room by just his smile.  His daughter remembered a special moment when "everyone else in the room was smiling. Not a single person was frowning or upset, which is one of the best things he could give people: his happiness."

Both of SGT Morris's daughters are Folds of Honor Scholarship recipients.