Soldier Honored: Christopher K. Raible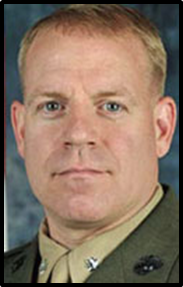 Dates:
September 14, 2012
Hometown:
North Huntingdon, PA
Branch of Service:
Marine Corps
Rank:
Lt Colonel
Lt. Colonel Christopher Raible, 40, of North Huntingdon, Pennsylvania, was killed when insurgents using small-arms and rocket-propelled grenade fire breached the Camp Bastion perimeter. Armed with only his military issued handgun, he led Marines to counter the insurgents and ultimately died..



After graduating from Norwin High School in 1990, LTC Raible attended Kent State University and Carnegie Mellon University. LtCol Raible qualified in the Harrier AV-8B in September 1999 and was assigned to Marine Attack Squadron 223. At the time of his death, LtCol Raible had logged more than 2,000 hours of flight time in the Harrier AV-8B. He received many awards including the Bronze Star Medal with Valor Device, Purple Heart, Meritorious Service Medal, in addition to numerous others.



"One of his favorite parts of the day was being able to talk to his wife and kids and see their faces," said Captain Smalley from hjs squadron. He spent a lot of time on the phone, as much as he could spare.



He was married to Donella and had three children, aged 2, 9 and 11 at the time of his passing.