Soldier Honored: Brandon E. Maggart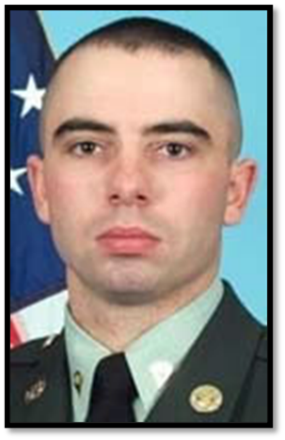 Dates:
Hometown:
Kirksville, Missouri
Branch of Service:
Army
Rank:
Sergeant
Sergeant Brandon E. Maggart, 24, of Kirksville, Missouri, was assigned to the 5th Battalion, 5th Air Defense Artillery Regiment, Joint Base Lewis-McChord, Wash.  SGT Maggart served during Operation Iraqi Freedom.  SGT Maggart died August 22, 2010, at Basrah, Iraq, of wounds sustained when insurgents attacked his unit using indirect fire.

SGT Maggart graduated from Kirksville R-III High School in 2005 and enlisted in June 2006. He was assigned to Joint Base Lewis-McChord and had served in Iraq from March 2007 until May 2008. SGT Maggart was an avid sports fan; he loved following the St. Louis Cardinals and the University of Missouri teams.

SGT Maggart was a man of character and a person to aspire to be like.  Staff Sgt. Richard Hauser found this to be true in saying "every time I had a question or needed something fixed, Maggart was usually the first person I asked. In addition to being a great Soldier, Brandon was one of the rare people you meet that single-handedly raised the morale of the people around him."  Spc. Kandise Phillips, one of Maggart's Soldiers, remembered her NCO's contributions. "As we all know, Sgt. Maggart was a great NCO, leader and friend," Phillips said. "Spending the last eight months with him, I have learned he was just a kid. He loved to make everyone laugh and was always trying to make the most of every day."

SGT Maggart's son is a Folds of Honor scholarship recipient.